Festschrift for Lord Kerr of Tonaghmore out this week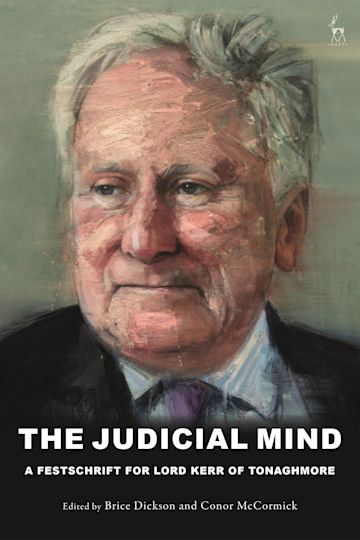 A book in memory of the late Lord Kerr is being published this week.
The Judicial Mind: A Festschrift for Lord Kerr of Tonaghmore is a tribute to the highly respected Supreme Court justice, who died aged 72 a year ago today after having retired from court just two months earlier.
Brian Kerr was appointed as a judge of the High Court of Northern Ireland in 1993. He became the Lord Chief Justice of Northern Ireland in 2004 before being elevated to a peerage and appointed as the last lord of appeal in ordinary in June 2009.
Four months later, as Lord Kerr, he moved from the Appellate Committee of the House of Lords to the UK Supreme Court where, after exactly 11 years, he concluded his distinguished judicial career as the longest-serving justice to date. During his career he established an exceptional reputation for independence of thought, fairness and humanitarianism.
Lord Kerr's judicial mind has inspired and influenced a significant number of scholars and jurists throughout the UK and beyond. In this book, his unique brand of jurisprudence is examined alongside a catalogue of broader issues in which he displayed a keen interest during his lifetime. The volume includes topical contributions from a range of legal experts in Britain and Ireland.
Lord Kerr's particular interest in public law, human rights law, criminal law, and family law is featured prominently, but so too is the importance of his dissenting judgments, some influential jurisprudence of the Judicial Committee of the Privy Council (where he sat on many occasions), the legacy of his influence on the law and legal system of Northern Ireland and the significance of his place in the historical development of judicial roles and responsibilities more generally.
You can obtain a 20 per cent discount by entering "UG8" on the first page at the checkout here.