EY: Ireland attracting 'near-record' levels of M&A activity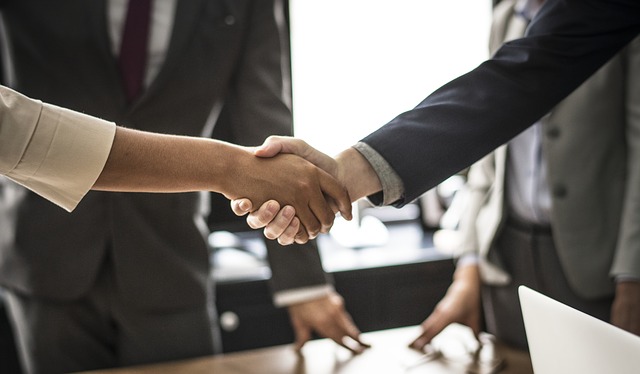 Irish companies continued to attract near-record levels of M&A activity in the first four months of 2022, despite the challenging geopolitical and macro-economic global backdrop, according to data from EY Ireland.
There were 60 Irish M&A deals with a combined value of almost $3.3 billion USD in the first four months of 2022, according to EY. Inbound investment from abroad accounted for the majority of this activity, representing 60 per cent of the deal count and 70 per cent of the deal value.
Many of Ireland's top M&A deals of the first quarter of 2022 had an international dimension, including names such as Global Shares, Wayflyer and Mainstream Renewable Power.
Global Shares, a leading global fintech company that manages stock plans for companies and was purchased by JP Morgan for $730 million USD was the "standout" M&A deal in terms of value over the period, EY said.
Also notable was the announcement that Partners Group, a global private markets firm, will become new partner and majority shareholder of IT services company, Version One. This deal is valued at $867 million USD and due to complete by mid-2022.
In terms of standout industries, the Technology, Media, and Telecom (TMT) sector topped investor appetite, with the sector attracting investments in companies such as Flipdish, Pradium, Tetra, together with Wayflyer and Global Shares.
The bumper M&A activity emanating from the Irish technology sector represented a massive 63 per cent of the total Irish M&A deal value, and 27 per cent of the deal volume in the first four months of 2022.
Grit Young, valuations partner at EY Ireland, said: "There is no doubt that global investors are eyeing up Irish companies very closely as part of their core M&A strategic priorities. The attractiveness of Irish companies to international investors helps explain why Ireland continues to be one of the most sought after destinations for M&A activity in the wider EMEA region.
"But most of all, it comes down to the extraordinary talent, innovation, and robust business models built up by Irish companies over the years that have put Ireland centre stage on the M&A world map."