Extradition cases tripled in four months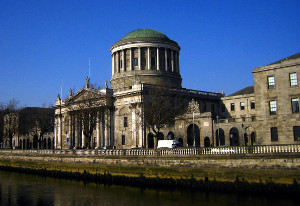 Extradition cases for suspects in Ireland wanted for prosecution abroad have more than tripled since Ireland joined an EU-wide police information sharing system.
Ireland joined the Schengen Information System (SIS II) four months ago and it has led to the arrest of dozens of suspects who are wanted for serious offences across the EU.
Gardaí believe some of these suspects relocated to Ireland because, until recently, it was one of the few countries in the EU which was not a member of SIS II.
The surge in extradition cases has put even more pressure on the High Court, highlighted this week by president Ms Justice Mary Irvine in her recent interview with Parchment Magazine.
Ms Justice Irvine said that the High Court's extradition list is "set to double" due to Ireland's joining of SIS II.
According to figures obtained by The Irish Times, 86 arrests have been made for the purpose of extradition since 1 March. The figure for the same period last year was 27.
The SIS II allows for the sharing of real-time data on crime suspects, fugitives, and missing persons. Joining the system means that when a garda searches for a person's name on the Pulse system it will automatically be checked against the EU sharing system as well.
A spokesperson for An Garda Síochána said: "The system enables law enforcement agencies to share and check data on wanted persons, missing persons, persons who may not have the right to enter or stay in the EU, and objects or vehicles that may have been stolen, misappropriated, or lost."
It is expected that SIS II will also be installed in airports in the near future to allow similar checks to be carried out at passport control.