Eversheds Sutherland climate risk report 'highlights need for change'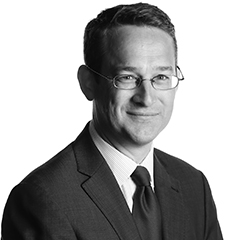 A new report published by Eversheds Sutherland in partnership with KPMG IMPACT highlights the need for companies to take greater account of climate risk and move towards decarbonisation.
The Climate Change and Corporate Value: What Companies Really Think report collates the views of 500 corporate leaders from the world's leading companies.
The findings highlight the current level of corporate understanding and the gaps that need to be addressed if climate risk reporting and mitigation are to be achieved.
The areas covered in the report include climate risk and decarbonisation as significant boardroom issues requiring action; the external and internal pressures on companies to implement decarbonisation strategies; decarbonisation and climate risk as part of the People agenda for companies; and critical barriers to decarbonising businesses.
Among the report's findings are that just over a third (37 per cent) of companies in Europe have calculated the financial impact of climate change in comparison to half of companies in the US.
Around three-quarters of senior decision-makers believe management needs to improve its skill set to tackle climate-related risks, and a similar proportion say climate risk is a key factor in whether they will retain their job over the next five years.
Commenting on the report, Mark Varian, environment partner at Eversheds Sutherland Ireland, said: "The report highlights the need for change.
"With over three-quarters of respondents citing climate risk as a key factor in whether or not they will keep their jobs over the next five years, companies need to take meaningful action and upskill in this area to protect jobs and mitigate potential financial and commercial impacts.
"The main takeaway for companies is to seek the right advice and put in place strategies that build resilience to climate risk and move towards decarbonisation."
This point is also conveyed in the report's foreword from Dr Mark Carney, UN special envoy for climate action finance and trustee of the World Economic Forum, and former Governor of the Bank of England.
Dr Carney wrote: "I would urge company boards to have a robust conversation around the risks and opportunities that climate change poses to their business; seek out this available help; and act early to mitigate climate change risks and turn them into commercial opportunities.
"Their focus will help break the tragedy of the horizon, creating sustainable business models that society is increasingly demanding and which future generations deserve."