Eversheds Sutherland announces corporate partnership with The Ireland Funds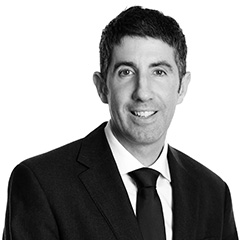 Eversheds Sutherland Ireland has become a corporate partner of global philanthropic network The Ireland Funds.
Established in 1976, the mission of The Ireland Funds is to promote and support peace, culture, education and community development throughout Ireland and Irish communities around the world.
With chapters in 12 countries, The Ireland Funds has raised over $600 million for deserving causes in Ireland and beyond, benefiting more than 3,200 different non-profit organisations.
Gerard Ryan, partner and head of corporate at Eversheds Sutherland Ireland, has been involved with The Ireland Funds for many years and is a member of its board of directors.
Mr Ryan said: "We are delighted and privileged at Eversheds Sutherland Ireland to partner with this global philanthropic network that supports worthy causes throughout the island of Ireland and Irish-related causes around the world.
We hope that our support will improve the lives of people who access a wide range of not-for-profit organisations that receive vital funding from The Ireland Funds, such as through its Heart of the Community Fund particularly at a time of real need during the pandemic.
"I've seen first-hand the excellent work that people supported by The Ireland Funds carry out and the life-changing and life-affirming results it can have, so we're privileged to play a small part in that."
This three-year partnership is part of the firm's commitment to being a responsible global business as it grows.