Eoghan Ó hArgáin: Dealing with price gouging during a pandemic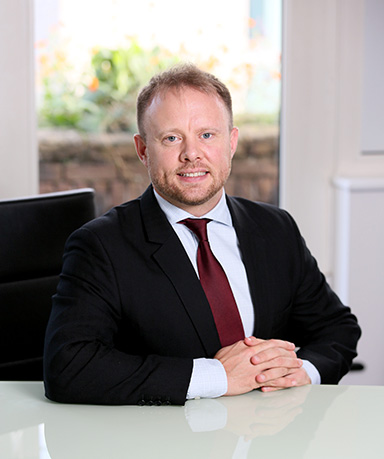 Eoghan Ó hArgáin, associate and head of the EU, competition and regulated markets team at Eugene F. Collins, explores what measures may be taken under Irish law in response to reports of "price gouging".

Following the outbreak of COVID-19 there have been reports of hand sanitisers and face masks selling at significantly higher retail prices than before the outbreak. This has led to accusations of "price gouging" and has caused some politicians to call on the Government to "cap" the prices of those products. So, what are the possible mechanisms under Irish law to counter "price gouging"?
Investigating excessive pricing as an abuse of a dominant position
If a dominant company is suspected of charging excessively high prices, the Irish competition authority, the Competition and Consumer Protection Commission (CCPC), may open an investigation into excessive pricing as an abuse of a dominant position under Section 5 of the Competition Act 2002 (as amended) or Article 102 of the Treaty on the Functioning of the European Union ("TFEU").
Competition authorities in a number of EU member states have reportedly opened investigations into excessive pricing practices in the wake of the COVID-19 outbreak, namely:
in Italy (relating to the marketing of hand sanitizers and disposable masks); and
in Poland (regarding the supply of personal protective equipment to hospitals).
However, excessive pricing cases are challenging because even if the competition authority establishes the first pre-condition that the undertaking in question is in a dominant position, it will face the potentially difficult task of setting a benchmark price against which the actual price may be compared in order to assess whether the gap between the actual price and the benchmark price is excessive. Furthermore, remedying excessive prices will typically require that the competition authority becomes a price regulator (something most competition authorities are keen to avoid) or the lowering of barriers to entry (something which may be difficult to achieve.)
Excessive pricing has previously been addressed by the CCPC in two 2005 enforcement decisions, neither of which led to a finding of a breach of competition law: Greenstar (in relation to household waste collection charges) and Ticketmaster (in relation to booking fees).
Investigating whether there has been an anti-competitive agreement
Collusion by competitors leads to lower output of products and higher prices than under more effective competition. If competing firms are suspected of colluding, for example by engaging in price fixing, market sharing or limiting production, the CCPC may open an investigation into whether there has been an anti-competitive agreement in breach of Section 4 of the Competition Act, or Article 101 TFEU.
Investigations into collusion are challenging because they typically may involve whistle-blower evidence, carrying out dawn raids, seizing and reviewing copies of large quantities of physical and electronic evidence, carrying out investigative interviews and witness summons procedures. Furthermore, such cases are criminally prosecuted in Ireland by the Director of Public Prosecutions, which necessitates overcoming the criminal standard of proof of 'beyond reasonable doubt'.
Nevertheless, in recent years, the CCPC has brought a number of successful investigations into anti-competitive agreements, for example, cartels in the following industries: commercial flooring contracts; home heating oil; Citroën vehicles, and Ford vehicles.
Maximum Resale Price Maintenance (RPM)
The existing competition law rules allow manufacturers to set maximum prices for their products. Maximum RPM creates a 'price ceiling', and therefore benefits consumers. By contrast, minimum RPM creates a 'price floor', and is therefore harmful to consumers and is anti-competitive.
The European Competition Network (ECN) which is a network of 27 competition authorities within the EU and the DG Competition of the European Commission, recently issued a statement on the application of competition law during the COVID-19 crisis, in which they noted that maximum RPM could prove useful to limit unjustified price increases at the distribution level.
Given the intense scrutiny by the media on "price gouging" in the fallout from the COVID-19 crisis, manufacturers may choose to insert maximum RPM clauses in their contracts as a way of negating the risk of reputational harm and loss of brand value as a result of accusations of "price gouging" during the current COVID-19 crisis.
"Capping Prices" under the Consumer Protection Act 2007
Finally, under Section 61 of the Consumer Protection Act 2007, if "abnormal circumstances prevail or are likely to prevail in relation to the supply of a product", the Government may by order declare that a state of emergency affecting the supply of that product exists. An Emergency Order may have an initial term of 6 months which could be extended by a maximum further 12 months.
If an Emergency Order is in force in respect of a product, the Government may fix the maximum price at which that product may be supplied by a trader to consumers. Such an order may:
limit the application of the order to a class or type of the product;
specify conditions by reference to which a maximum price is fixed and fix different maximum prices in relation to different conditions;
apply to the whole State, to a particular geographical area in the State, or to the supply of the product by a particular class or type of trader;
fix a maximum price by specifying it or by specifying the manner in which it is to be calculated; and
provide for any incidental or ancillary matter (including a requirement that the product to which the order relates shall be sold only in specified units of weight, measure or volume) that the Government consider necessary or expedient to give full effect to any provision of the order or to secure compliance with it.
Price control is often seen as a highly interventionist remedy, and if applied haphazardly, may be harmful to the economy. It may be difficult to establish precisely where the "price gouging" is occurring in the supply chain. For instance, it may not be occurring at the trader-consumer level of the supply chain, and indeed may not be occurring in Ireland at all. Therefore, the full characteristics of the relevant supply chain will be important to consider prior to relying on Section 61.
Conclusion
Given the immediate urgency surrounding COVID-19 and the public health implications arising from "price gouging" relating to important products such as hand sanitisers and face masks, it is conceivable that one or a number of the above mechanisms may be relied upon at some point in the future to rectify the market failure.