Enviornmental justice centre established as green litigation poised to grow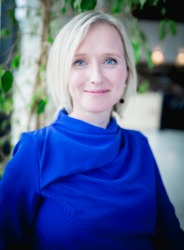 Lawsuits over inequalities that flow from environmental injustices are expected to loom large in the Irish courts, the Irish Independent reports.
Harm wrought by air pollution as well as flooding, poor planning and lack of green space are likey to be the source of much litigation in the coming years.
A not-for-profit environmental justice centre is opening this week in response to the trend.
The Centre for Environmental Justice has been established by Community Law and Mediation (CLM), which claims that many social and equality issues it has worked on for the past 45 years are tightly bound to environmental matters.
Rose Wall, CLM chief executive, said the new centre was set up in response to seeing issues through an environmental lens.
"The issues that affect our communities – health, housing, homelessness, access to amenities – haven't changed but we're starting to look at them through an environmental lens," she said.
"Climate change affects people's health and living conditions. Heatwaves are far harder to tolerate in built-up areas with no green canopy, no shade, no open spaces for fresh air.
"We have communities who are repeatedly flooded and can't get insurance and we know flooding is getting worse.
"People are living in housing that is not energy efficient or can only be heated by fossil fuels, which are getting increasingly expensive, but they're not in a position to change that.
"The people who are most disadvantaged, the most marginalised – whether it's because of income, age, disability or education – have the fewest choices about where and how they live and are the least able to respond to challenges of climate change."
She said the centre would consider "strategic litigation" to determine certain rights and influence policy.
She added, however, that she expected the caseload to reflect everyday issues.
"We're planning to do a lot of work with the community to explain the new way of approaching issues," she said.
"As it stands, people don't really engage with climate and environmental issues because they're just trying to get to the end of the month with bills and rent and so many other pressures, yet there is a huge intersection between all of these issues."