England: Law firm blames Priti Patel for knife attack on lawyer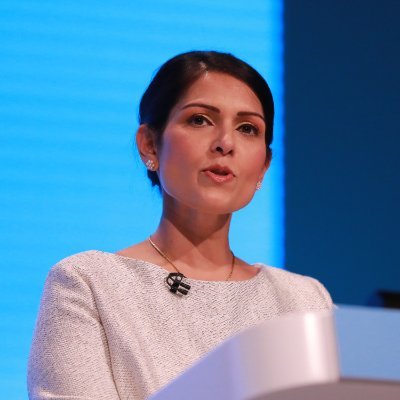 A law firm has blamed Home Secretary Priti Patel's disparaging remarks about "activist lawyers" for a knife attack on one of its immigration solicitors last month.
The London-based firm, which has not been named, wrote to the Law Society of England and Wales following the attack, in which a man with a large knife and far-right paraphernalia allegedly launched a "violent, racist attack" that injured one lawyer, The Guardian reported on Saturday.
The attack took place in early September, less than a week after Ms Patel drew wide condemnation for claiming "activist lawyers" were frustrating deportations, and the firm asked the Law Society to raise the issue with Ms Patel and other government officials.
Although the Law Society did send correspondence to the Home Secretary, this was apparently ignored and Ms Patel and Prime Minister Boris Johnson repeated the jibes in the following weeks.
Simon Davis, president of the Law Society, told The Guardian: "We are extremely concerned about the safety of solicitors and barristers in the current climate, firms that deal in emotive issues such as immigration are being targeted.
"We are monitoring the situation closely and urge both government and media to be mindful of the rhetoric they employ. The role of solicitors is to apply and uphold the laws set down by parliament and they have a right to do so on behalf of their clients without intimidation."