England: Courts disrupted as barristers make plea for decent pay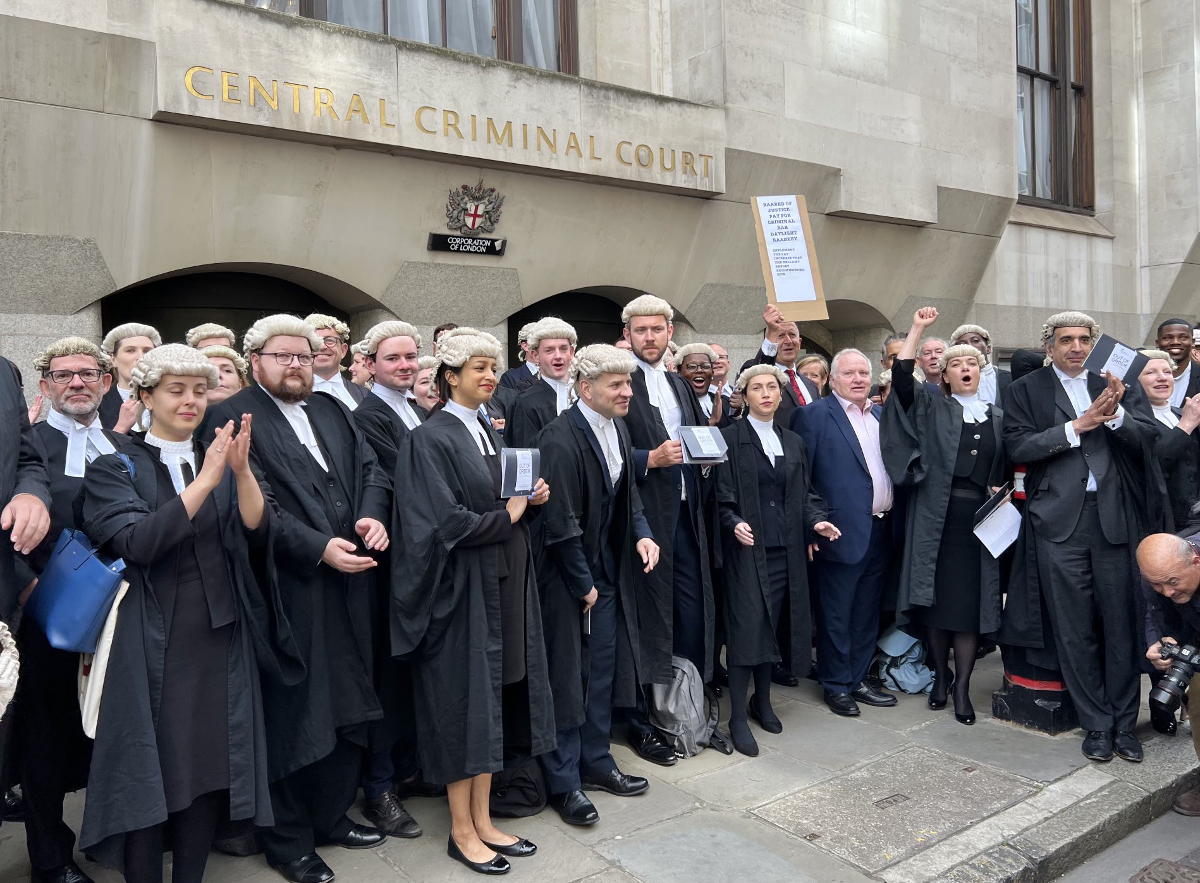 Eight in 10 Crown Court hearings suffered disruption yesterday as criminal barristers in England and Wales began their first day of strike action over legal aid pay.
The leaders of the Criminal Bar Association (CBA) said that at least six murder trials at the Old Bailey had been delayed due to the strike, which will run sporadically for at least one month.
The Ministry of Justice, however, contradicted the CBA's claim that 80 per cent of cases had been postponed, saying instead that up to 30 per cent had been "disrupted".
Barristers demonstrated outside crown courts across the country, from Manchester and Leeds to Birmingham, Cardiff and Bristol.
Jo Sidhu QC, chairman of the CBA, told pickets at the Old Bailey: "They pay to get to court out of their pockets. By the time they come home of an evening, they've often got less in their pocket than they started the day with."
Daniel Calder, a criminal barrister on the picket line, said: "The current system is unsustainable. I don't think you'll find any criminal barrister in practice who has not at some point thought about leaving. I think about leaving, to be honest, pretty much every day. We stick around because if we don't, there will be nobody left."
Christian Fox, a barrister at Becket Chambers, said: "The assets that are needed for justice have been depleted. Over 250 courts have closed since 2010. That not only means less cases being heard but also increased difficulty for those who rely on public transport to reach a court. Where I live, they closed the court and it is now a hotel. In the next town, they have opened a Nightingale court in a hotel, which at least shows the Ministry of Justice has an ironic sense of humour, however misplaced."
The CBA said incomes have declined by nearly 30 per cent over the past 20 years and that criminal barristers make an average of £12,200 after expenses during their first three years in practice. The poor remuneration has driven 22 per cent of the junior bar out of the profession since 2016.