Employment and family law cases dominate FLAC helpline in pandemic year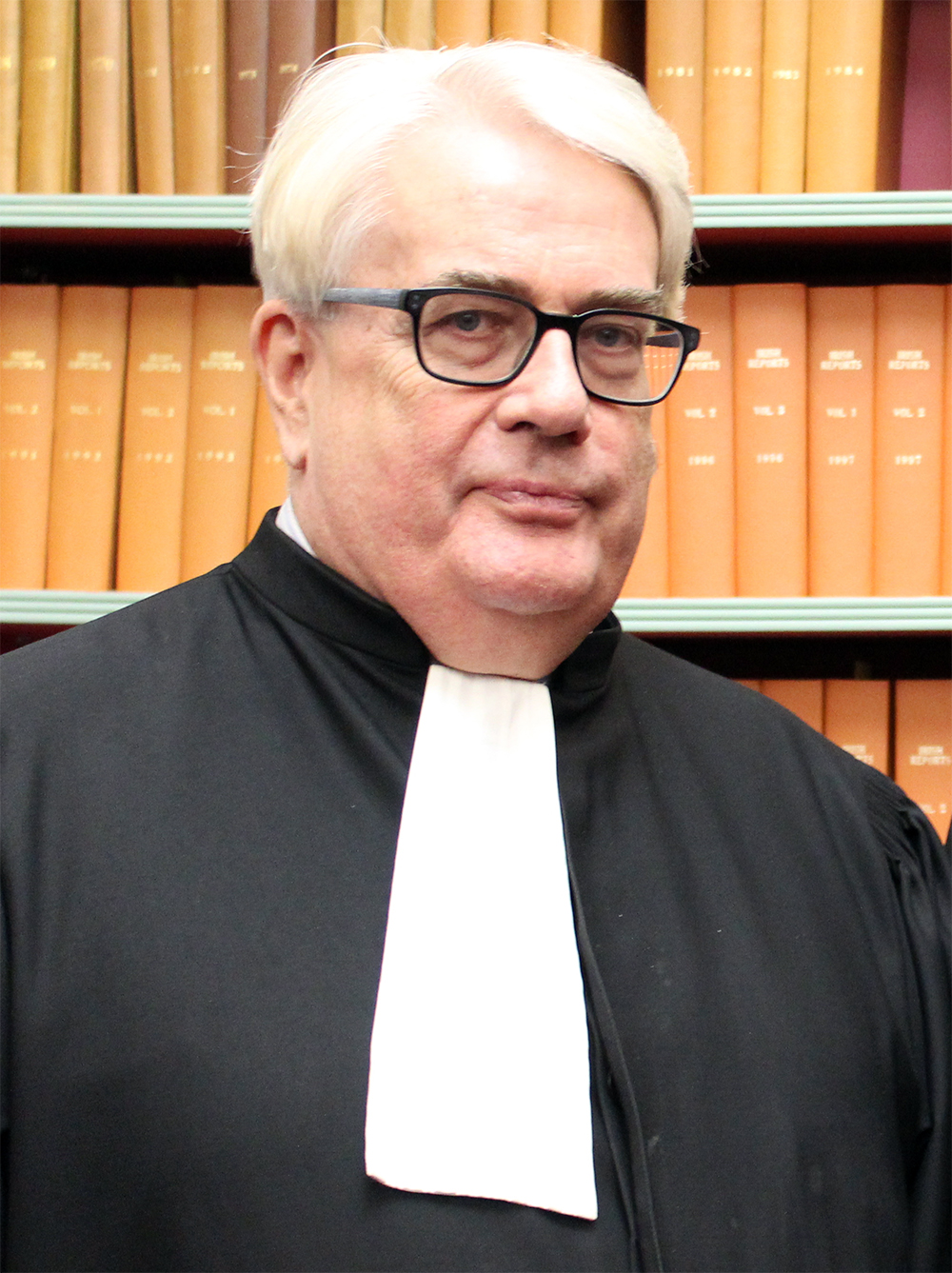 Employment and family law issues dominated calls to legal rights group FLAC's information line last year as the Covid-19 pandemic took hold in Ireland.
Chief Justice Frank Clarke paid tribute to FLAC this morning as he launched its 2020 annual report at a virtual event, saying "never was the work of FLAC so important".
"FLAC continued to provide legal information and legal advice to many in a time of heightened anxiety," the outgoing Chief Justice said.
"A number of important new initiatives with which FLAC was associated, such as the Pro Bono Pledge and the Traveller Legal Service combined with FLAC's continued work in highlighting unmet legal needs has placed FLAC front and centre as a champion for securing equal access to justice for all."
There were 12,468 calls to FLAC's telephone information and referral line last year, many of which reflected the impact of Covid-19 on people's lives, such as restrictions to movement, business closures, employment issues and increased domestic tensions.
Employment law issues comprised 16 per cent of queries, an increase of 38.6 per cent on the previous year. Family law issues comprised 27.6 per cent, an increase of 14.2 per cent on the previous year.
Eilis Barry, chief executive of FLAC, said: "It is a matter of ongoing concern that there is no legal aid available in employment cases, as a result the almost 2,000 FLAC service users with an employment law issue who got through to FLAC's phone line were unable to access legal aid.
"Family law queries rose by 14 per cent and the restrictive means test and delays in obtaining legal aid also meant that many callers were unable to access timely legal aid for crucial family law issues.
"The number and complexity of the queries received on the phone line highlights the acute need for legal information and advocacy services. Employment law queries rose by 39 per cent and, during one week in May, exceeded family law queries for the first time in FLAC's history."
In addition to the information line, FLAC established phone legal advice clinics after the closure of face-to-face legal advice clinics in March 2020. A total of 4,860 people received legal advice at FLAC clinics during 2020.
Meanwhile, 210 social justice NGOs received legal assistance through the pro bono referral scheme, a 40 per cent increase on 2019, illustrating the difficulties NGOs were facing during the pandemic.
FLAC as an independent law centre continued to take on cases in the public interest, opening 41 new case files in 2020, including a number of cases involving Travellers and the threat of eviction, benefits changes or housing discrimination.
Managing solicitor Sinéad Lucey said: "The work of the new Traveller Legal Service has been dominated by discrimination and housing issues. This provides an insight in the harsh realities faced by Travellers in Ireland today, and the enormous unmet legal need within the Traveller community.
"FLAC's casework arising from the Roma Legal Clinic continues to illustrate the difficulties faced by the Roma community in terms of poverty, access to public services and employment and incidents of direct discrimination."
Paying tribute to FLAC volunteers, chairperson David Fennelly BL said: "Timely access to basic legal information and advice for those in need is the first step in ensuring access to justice.
"We are extremely grateful to our FLAC and PILA volunteers and FLAC's partner network of Citizens Information Centres and other community centres nationwide for their assistance in adapting services.
"Volunteers at FLAC Clinics rose to the challenge posed by the pandemic. Within weeks of the closure of face-to-face clinics over one hundred solicitors and barristers had volunteered to provide phone legal advice clinics. As a result, FLAC was able to ensure that a vital and accessible service remained available during the pandemic."
He added: "Finally, thank you to FLAC's funders who supported FLAC's work during 2020. Without your support, FLAC simply would not be able to carry out the work we do to strive for access to justice."