ECtHR: Investigation into drunk man murdered by Russian police officer did not meet article 2 standards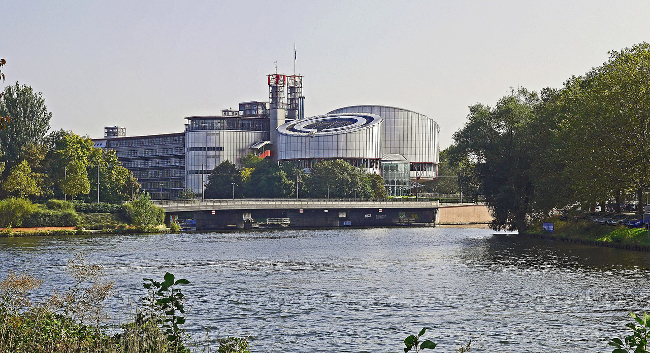 The European Court of Human Rights (ECtHR) has held that Russia did not meet its article 2 obligations while investigating a man's murder by a police officer while he was held in a drunk tank.
Aleksandr Alekseyvich Anoshin, 51, was murdered in July 2002 after being stopped by police and taken to a sobering-up centre, where he was later beaten and throttled.
His murderer, Officer M, was not interviewed in relation to the killing until March 2006. He was subsequently convicted of murder and the violent abuse of power in August 2008 and sentenced to 14 years in jail.
Two other officers were charged with neglecting their duties, but the proceedings were time-barred.
In 2009, the Sovietskiy District Court awarded 150,000 roubles (around €3,400) to Mr Anoshin's sister, Yelena Alekseyevna Anoshina, and three of his children for emotional distress.
Ms Anoshina had lodged an application with the ECtHR in December 2005, complaining under article 2 (right to life) about her brother's murder by agents of the State and the lack of an effective investigation, and under article 3 (prohibition of inhuman and degrading treatment) about the emotional distress while trying to establish the truth about her brother's death.
The Russian Government admitted that Mr Anoshin's right to life had been breached, but submitted that the State had resolved the matter by convicting the murderer and awarding damages.
The ECtHR was satisfied with the 14-year sentence given to Officer M, noting that it was just one year short of the statutory maximum. It also noted that the two police officers whose prosecution had become time-barred were not the main culprits.
However, the court noted that the damages awarded to the family were substantially lower than those it usually awarded.
It therefore rejected the Government's request to strike-out the case and found that there had been a violation of article 2 as the State had intentionally and unjustifiably deprived Mr Anoshin of his life.
In a unanimous judgment, the ECtHR held that the investigation could not be described as independent, adequate, thorough, objective, impartial, open or prompt - requirements set out in its case law.
However, the court rejected the applicant's complaint under article 3 as manifestly ill-founded, as there had to be special factors for it to find a separate violation of the Convention in respect of relatives of people who had suffered a serious human rights violation.
The ECtHR held that Russia was to pay the applicant €36,600 in respect of non-pecuniary damage.