DWF Dublin appoints Chris Wheeler as construction partner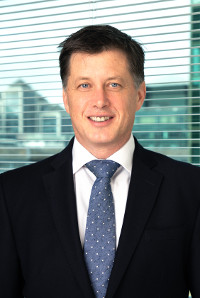 DWF has announced the appointment of construction partner Chris Wheeler to its Dublin office.
Mr Wheeler will work with both the energy and commercial property teams while leading the growth of DWF's construction offering in Ireland.
He joins from global consultancy AECOM, where he worked as senior legal counsel advising on projects across Europe.
He is a dual Canadian and Irish citizen with over 25 years' experience with contentious and non-contentious construction work and procurement across Ireland, the UK, EMEA and Canada.
Garrett Monaghan, executive partner of DWF Dublin, said: "Chris is a perfect fit for the Dublin office and our construction and infrastructure offering in particular – he has the right mix of technical ability and commercial skills that his practice area demands.
"Chris has an international outlook and client base – and his expertise in all aspects of construction law and related areas such as procurement will enable DWF to grow in key sectors such as energy, hospitality and real estate development."
Mr Wheeler added: "With an expanding international presence and sector-strong reputation, DWF Dublin is in prime position to embrace the current economic, demographic and decarbonisation drivers that impact on all aspects of the construction industry and wider Irish and global economies.
"DWF's innovative business model and lawyers focus on what clients need and how legal and non-legal services can be best delivered. I am excited at the local and international opportunities presented by this opportunity to join DWF."