Dr Rob Hendry: Six reforms will make real difference to management of clinical negligence cases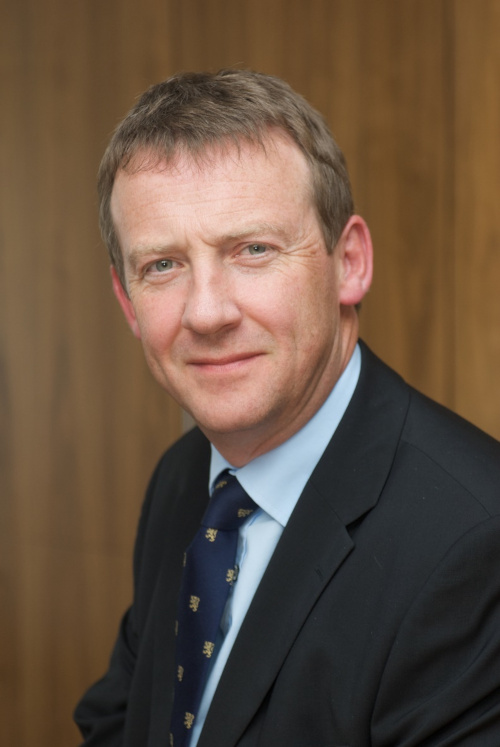 Dr Rob Hendry, medical director of the Medical Protection Society (MPS), sets out the medical profession's perspective on Mr Justice Charles Meenan's expert group on tort reform and the management of clinical negligence claims.
In 2018 the State Claims Agency paid out nearly €270 million in compensation following clinical negligence claims – an increase of 7.5 per cent from 2017. A further €39.1 million was paid out for plaintiff legal costs.
High legal fees are the norm in Ireland, in fact they are higher than all the other countries around the world where the Medical Protection Society (MPS) supports members. Significant delays in resolving claims are often responsible for inflating legal costs, and the current court rules can be easily exploited to accommodate delays.
Civil justice reform – particularly in respect of clinical negligence claims – has long been acknowledged as being ripe for reform in Ireland and this is a debate not just about rising costs and how sustainable this is for society. Is it also about how the current process affects those at the heart of it; notably patients and clinicians.
For patients, too many find themselves involved in unnecessarily protracted court cases at a time when they may need financial help to pay their mortgage or access care. They may have to wait many years to achieve closure. For the clinician, at MPS we know too well that it can be an all-consuming process, with negative effects on their health and career.
We need to reduce the delays in resolving claims by creating a more efficient and predictable legal process.
The establishment of an Expert Group, led by Mr Justice Meenan, to review the current framework for managing clinical negligence claims and explore alternative mechanisms to the court process for resolving such claims, was warmly welcomed by MPS.
The ability to resolve claims without going to court would save unnecessary expense and would benefit all parties, particularly patients who could receive compensation at a far earlier stage in the process. Importantly, it could allow some vital funds to be invested back into healthcare.
We have engaged fully with Mr Justice Meenan's evidence gathering and we are championing six reforms that will make a real difference to the way clinical negligence cases are managed – and that can also be implemented swiftly:
Formal written offers: Parties should be allowed to make formal written offers – similar to other jurisdictions – where they are made in a prescribed form with the aim of encouraging early resolution. In the right type of case, this would serve everyone's interests.
Alternative dispute resolution: The Mediation Act 2017 was a welcome piece of legislation, aimed at achieving fair but swift resolution in what can be complex disputes between parties. For this Act to have teeth, the court should have the power to impose cost sanctions against any party that unreasonably refuses to engage in the mediation process.
E-litigation: MPS believes that the increased use of technology, where appropriate, would have a positive impact for all parties involved in court actions and the court system itself. Increased use of e-litigation would reduce the need for parties to travel to court thereby reducing costs, saving time, preventing unnecessary procedural delays and increasing access to justice.
Introduction of judicial guidelines: The introduction of an equivalent to Judicial College Guidelines – for the Assessment of General Damages in Personal Injury Cases – would be a welcome development. The purpose of the Guidelines is to provide a clear and logical framework for the assessment of damages in personal injury cases, and to achieve consistency.
Expert evidence: Too often, our efforts to resolve claims early are frustrated by the claimant refusing to disclose expert evidence, or agree to a meeting of the experts, to limit the issues in dispute. MPS wants to see the court taking a proactive approach to determining the appropriateness of expert witness instructions in clinical negligence cases. The court should have the authority to order experts to meet before the trial.
Specialist courts with specialist judges: We would welcome the introduction of a specialist personal injury/clinical negligence court with specialist judges and procedural rules designed to ensure early engagement of both parties, alongside proper case management. This has proved successful in Scotland, following the introduction of the All-Scotland Personal Injury Court.
We have been encouraged by the Government's proactive approach to resolving the current issues, through the Expert Group. And the Minister for Health Simon Harris' hopes for a mechanism that is more "person-centred and fair to all parties" is promising.
The final conclusions and recommendations of the Expert Group are now eagerly anticipated by all.