Domestic violence legislation creating coercive control offence comes into effect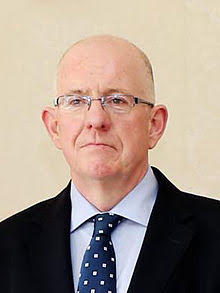 New domestic violence legislation which includes the creation of a new offence of "coercive control" has come into effect.
Justice Minister Charlie Flanagan yesterday commenced the Domestic Violence Act 2018, which improves the protections available to victims of domestic violence under both civil and criminal law.
The commencement is a key part of the Government's Second National Strategy on Domestic, Sexual and Gender-based Violence and completes a major step towards Ireland's ratification of the Istanbul Convention.
The new offence of coercive control is defined as psychological abuse in an intimate relationship that causes fear of violence, or serious alarm or distress that has a substantial adverse impact on a person's day-to-day activities.
Mr Flanagan said: "For too long, domestic violence has been seen primarily as physical abuse. The new offence of coercive control recognises that the effect of non-violent control in an intimate relationship can be as harmful to victims as physical abuse because it is an abuse of the unique trust associated with an intimate relationship."
The legislation also creates a new offence of forced marriage, and includes a range of provisions on sentencing, barring orders, media reporting and victim support during civil and criminal proceedings.
Mr Flanagan welcomed the "important provision" that an intimate relationship between victim and perpetrator must be regarded as an aggravating factor in sentencing for a range of offences.
He said: "This new provision sends a message that society will no longer tolerate the appalling breach of trust committed by one partner against the other in an intimate context."