DLA Piper urges 'proactive approach' to employee mental health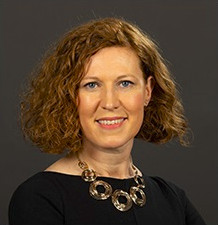 DLA Piper has urged Irish employers to take a "proactive approach" to their employees' mental wellbeing as Ireland slowly begins reopening society and business.
The global law firm has published a new report on mental health in the workplace, covering a range of topics including the legal aspects of stress at work and how to handle difficult scenarios.
Ciara McLouglin, DLA Piper's head of employment in Ireland, said: "The pandemic has transformed our daily lives; people are trying to balance personal and professional responsibilities, with some homes doubling as workplaces as parents try to juggle childcare in between video calls.
"The ability to work from home, once viewed as a perk, is now a double-edged sword and there is no doubt that it is overwhelming for some. Added to this is the fact that certain individuals and households with existing problems have been deprived of their usual supports due to social distancing and the absence of protective routines or close presence of stressed family members.
"This brought to the surface previously hidden or well-managed mental health issues. Even though the workplace looks a little different for most people, workplace wellness has never been so important."
The firm has highlighted research suggesting that the COVID-19 pandemic and subsequent public health restrictions are likely to have wide-ranging, substantial and long-lasting psychological and mental health effects.
"The impact of COVID-19 has made mental health a broader societal issue with significant implications if left unaddressed – the financial costs, the adverse business impacts of mental ill-health including employee absence, staff turnover, loss of skills, and legal and reputational risks," Ms McLoughlin said.
"Mental ill-health can also be easily disguised, it tends to be invisible and working from home can often allow it to stay hidden. All of this makes it an issue worth tackling early. Our recommendation is that businesses who have not addressed workplace mental health – either recently or at all – should use this as the impetus to review and audit their strategy to ensure that it is meeting business needs.
"Traditionally, the workplace has not been the most open environment for mental health dialogue, however, that has evolved in recent years and the fact that wellbeing offerings are now an important part of attracting and retaining employee talent mean that employees' mental health is being acknowledged and spoken about openly in a way that it never has been before.
"Mental health is recognised as being equally important as physical health, so workplace wellbeing programmes are not just the right thing to do, it is smart business. Employees benefit from access to support, and employers benefit from reduced absence levels and increased productivity as well as a positive employer brand."