DLA Piper announces seven appointments in Dublin from rival Irish firms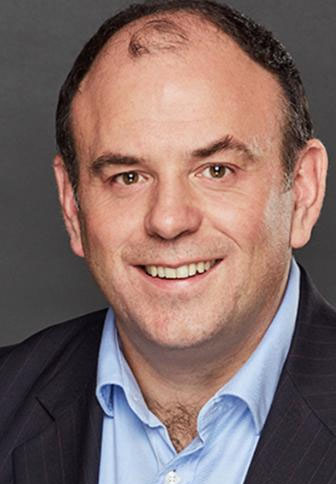 DLA Piper has announced the appointment of four new partners and three legal directors from rival Irish firms to its newly-opened Dublin office.
Conor Houlihan will lead the firm's finance and projects practice in Ireland, while Éanna Mellett joins the corporate team, Mark Rasdale joins the intellectual property and technology team, and Ciara McLoughlin will lead the employment team.
Mr Houlihan joins from Dillon Eustace, where he has been partner since 2006 and had served as head of banking and capital markets; Mr Mellett joins from Matheson, where has been partner since 2013 and latterly head of its London office; and Mr Rasdale and Ms McLoughlin both join from A&L Goodbody, where they have been partners since 2010 and 2015 respectively.
Corporate lawyers Micheál Mulvey and Edel O'Kelly from William Fry and finance lawyer Eileen Johnston from Arthur Cox join as legal directors.
DLA Piper launched its Dublin office last May with the appointment of David Carthy of William Fry as country managing partner, bringing to an end the global law firm's previous relationship with Dublin-based Mason Hayes & Curran.
Sandra Wallace, joint managing director for the UK and Europe, said: "The Irish legal market continues to grow in importance and having a strong presence in Dublin is a key priority for us. Our new office further strengthens our presence in Europe and underlines our ongoing commitment to better serve our global client base.
"We are the only truly global law firm with a presence in Dublin and the pipeline for the future looks strong as the country continues to attract some of the most exciting and innovative companies, particularly in the financial services, life sciences and technology sectors.
"I am confident that our new partners will make a significant contribution to the firm and to our clients, and will help us capitalise on the significant opportunities that lie ahead."
Mr Carthy added: "Driven by a fast-growing economy, the Irish legal market is rapidly evolving and has entered a new phase of internationalisation.
"The Irish market is mature and sophisticated but clients are looking for firms that disrupt the status quo, work differently and embrace innovation. They want a firm which can help them grow their businesses in an integrated way across multiple jurisdictions by combining a deep knowledge of their industries with an innovative approach to the delivery of legal services.
"These initial hires further demonstrate our commitment to meeting these needs and I am sure their experience will benefit our clients tremendously. I look forward to working with them, continuing to build our team and growing our business in Dublin over the coming years."