Denise Brett SC elected chair of Immigration, Asylum and Citizenship Bar Association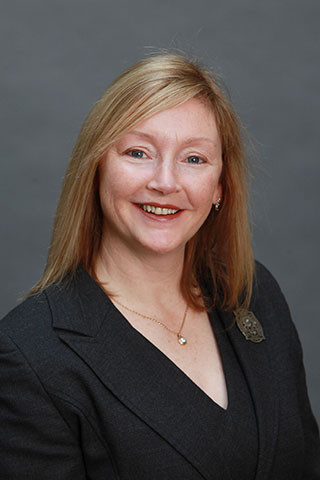 Denise Brett SC has been elected as chairperson of the Immigration, Asylum and Citizenship Bar Association (IACBA) at its first-ever AGM.
The association, established last year with support from The Bar of Ireland, brings together barristers practising in this specialised area of law, which also incorporates diverse interests of family, employment, human rights, constitutional and EU law.
It has grown to over 100 Bar practitioners, representing applicants and respondents before the courts, International Protection Office, International Protection Appeals Tribunal and any other fora where matters of immigration, international protection or citizenship arises.
Ms Brett told Irish Legal News: "With the interruptions necessitated by COVID-19, my and the committee's priority has been to ensure continuity of key member services and communications, upskilling opportunities with the introduction of remote hearings and ongoing professional development presentations on key areas of the law. This will continue to be at the forefront of all we do for the coming year."
Following several CPD presentations hosted throughout the year, both live and online, IACBA will hold its annual public conference on Friday 27 November 2020.
"With indoor public gatherings restricted in number, the conference, which proved very popular for its inaugural event last year, with all key stakeholders attending, will move online to cater for maximum participation," Ms Brett said.
"Preparation is already underway for what is a huge undertaking and we look forward to presenting another outstanding offering this year."
Ms Brett is joined on the IACBA committee by vice-chair Michael Conlan SC, treasurer Aoife McMahon BL, secretary William Quill BL and ordinary members Niamh O Sullivan BL, Sarah Cooney BL and Anthony Lowry BL. One more member will be be co-opted to complete the eight-person committee.
More information about the IACBA is available from its Twitter page or website. The committee can be reached on iacba@lawlibrary.ie.