Defamation law reforms to be brought to Oireachtas this year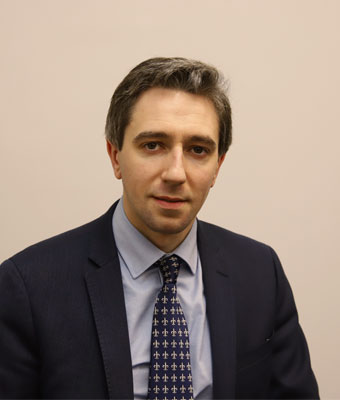 Legislation providing for wide-ranging reforms to Ireland's defamation laws, including the abolition of juries in High Court cases, will be brought before the Oireachtas by the end of the year.
Ministers today approved the publication of the general scheme of the Defamation (Amendment) Bill, which will now be referred to the joint Oireachtas committee for pre-legislative scrutiny.
The bill follows a major review of the Defamation Act 2009 and makes a number of changes based on the recommendations of its 300-page report published just over a year ago.
Justice minister Simon Harris said: "Democracy cannot truly flourish without robust protection for the right of freedom of expression.
"Of course, this must always be carefully balanced with safeguarding the individual right to good name and reputation, and the right of access to justice.
"I believe this legislation strikes the right balance between those rights."
In addition to abolishing juries in High Court defamation actions, the bill will require solicitors to inform their clients of alternative dispute resolution options, including mediation, before issuing defamation proceedings, and obliging parties to have considered those options.
It provides that, where a person is defamed, the correction must be published with equal prominence to the defamatory publication.
Plaintiffs or defendants will be able to lodge an offer of settlement in court, which will be taken into account in determining costs.
The bill will reform the defence of "fair and reasonable publication" on a matter of public interest to make it simpler and clearer, as well as introducing a reformed defence for live broadcasting where a contributor unexpectedly makes a defamatory comment during a live broadcast.
There will also be provisions to address the issue of "libel tourism" and a new section dealing with strategic lawsuits against public participation (SLAPPs).
The bill will create a new statutory power for the Circuit Court, as well as the High Court, to make a 'Norwich Pharmacal' order, which the government said would make these identification orders less costly and more accessible.
It will also establish a statutory notice of complaint process to make it easier, quicker and cheaper to notify a digital publisher of online defamatory content and request takedown.
Mr Harris said: "I want to ensure that our legislation addresses the challenges posed by an increasingly complex media landscape.
"This legislation provides for more efficient and less costly resolutions of defamation proceedings — as well as effectively tackling the new and specific problems raised by online defamation.
"The abolition of juries in High Court defamation actions will reduce the likelihood of disproportionate and unpredictable awards and high legal costs.
"The bill also introduces provisions for preventing SLAPPs from exercising a 'chilling effect' on freedom of expression, and particularly, on investigative journalism or public debate on issues of public interest.
"Furthermore, the legislation will develop the use of alternative dispute resolution processes and solutions to streamline and reduce costs, and avoid defamation being perceived as a 'rich man's law'.
"I believe that the proposed amendments will have a positive overall impact on protection of fundamental rights, access to justice, reduction of courts backlogs and reduction in legal costs."
James Browne, minister of state in the Department of Justice, said: "The publication of the general scheme of the Defamation Bill is a milestone in reform of Ireland's defamation laws, on foot of a comprehensive review undertaken on one of our most complex areas of law that must finely balance rights protected by our Constitution and the European Convention on Human Rights.
"The review was informed by wide-ranging public and stakeholder consultation, including with the media, academia, legal profession, social media companies, NGOs and relevant State bodies.
"Ultimately it will improve access to justice for those whose good reputation is unfairly attacked, improve the consistency and proportionality of awards and redress in defamation cases and provide clearer protection for public interest journalism and investigative reporting."
He added: "As the general scheme goes forward for pre-legislative scrutiny, officials in my Department will now commence priority drafting of the bill.
"I intend to have a full bill before the Oireachtas by the end of the year.
"I look forward to engaging stakeholders and colleagues, both interdepartmentally and at EU level, as the legislative process continues."