Deals roundup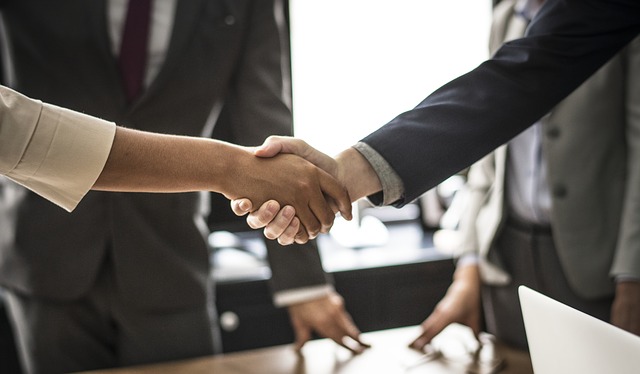 ---
Institute of Education acquired by Dukes Education Group
The Dublin-based Institute of Education has been acquired by Dukes Education Group, an international group of schools, colleges, and nurseries established by entrepreneur Aatif Hassa in 2015.
Global law firm Eversheds Sutherland advised Dukes on the acquisition, which marks its first acquisition in the Irish market. The value of the sale was not disclosed.
The Institute is one of the largest private secondary schools in Ireland, teaching fourth, fifth, and sixth-year pupils; it was set up by the Kearns family, and with the passing last year of the patriarch, Raymond, the family decided to sell it on.
An international Eversheds Sutherland team worked in partnership with the international client on this deal.
The team included corporate lawyers Sophie Dudley, Conor and Sean Bell, Dhruv Khurana and Alex Kirwan; competition lawyers Sean Ryan, Carol Slattery and Kasturi Moodaliyar; and real estate lawyers Breen Reilly and Gerard Small.
It also included company secretary Aidan Rafferty, tax lawyers Alan Connell, Andre Vermeulen and Pamela Brennan; education lawyer Margaret Gorman; employment lawyers Julie Galbraith, Emma Quinn and Ben Conway; IP/DP lawyers Marie McGinley, Ellie Cater and Leona Chow; litigation lawyer David Foy; pensions lawyer David McKeating; and banking lawyer Bronagh McAuliffe.
TMF Group to acquire Goodbody Fund Management
TMF Group, a provider of compliance and administrative services, is to acquire Goodbody Fund Management, part of Goodbody Stockbrokers Group.
Simmons & Simmons advised TMF on the acquisition, which is subject to regulatory approval and will increase the value of assets which TMF administers to $225 billion.
With over 9,000 employees across 85 countries, TMF Group provides critical compliance and administrative services serving corporates, financial institutions, asset managers and family offices and providing the combination of accounting, tax, payroll, compliance, and entity management services essential to global business success.
Goodbody Fund Management is a Dublin-based regulated AIFM and UCTIS management company providing tailored fund solutions to AIFs and UCTIS, as well as property investment management services with extensive experience in managing funds for institutional clients.
The Simmons & Simmons team was led by corporate partner David Brangam and funds partner James McKnight, with assistance from corporate lawyers Jennifer Watters, Geoff Curran and Andrew Fullen, funds lawyers James Cullinane and Jennie Ng, regulatory lawyers Derek Lawlor and Peter Martin, tax lawyer Martin Phelan and data privacy lawyer Jeffrey Horahan.
Commenting on the transaction, Mr Brangam said: "It has been a pleasure working with the great team at TMF Group on this complex and exciting acquisition. The deal further showcases Simmons' market leading capabilities on M&A in the funds space."
Accounting firm Noone Casey acquired by ETL Global
Dublin accounting firm Noone Casey has been acquired by German-headquartered multinational ETL Global.
LK Shields Solicitors LLP advised Noone Casey on the sale while Flynn O'Driscoll LLP advised ETL.
The deal involves ETL taking a 51 per cent stake in the business, with the remaining stake staying with existing shareholders.
ETL Global, a German multinational professional services business, plans to make 20 more acquisitions in Ireland over the next three years.
Emmet Scully, partner, led the LK Shields team with assistance from Daniel Faulkner and Elaine O'Connor.
The Flynn O'Driscoll team included founding partner Alan O'Driscoll and senior associate Majella Crennan.
JB Barry & Partners acquired by Egis
Dublin-headquartered civil engineering business JB Barry & Partners has been acquired by Egis, a leading global consulting, construction engineering and operating firm.
Philip Lee LLP advised JB Barry & Partners on the deal, which is subject to approval by the Competition and Consumer Protection Commission (CCPC),
If approved, the deal will form one of the largest multidisciplinary consultancy, engineering and operations firms in Ireland.
JB Barry & Partners employs over 180 people across four office locations in Ireland. The organisation's current leadership team and expert staff are expected to stay in post with no anticipated changes to the delivery of JB Barry & Partners existing projects.
Egis has had a firm base in Ireland for 20 years, employing more than 500 staff and delivering major infrastructure projects such as the operation, maintenance and asset management of 470km of Ireland's strategic road network, including the Dublin Port and Jack Lynch tunnels.
The Philip Lee team was led by corporate partners Rebecca McEvoy and Bernard McEvoy and associate Olivia Creaven.
Pinergy acquires energy management provider Acutrace
Pinergy, Ireland's smart energy supply and sustainable solutions company, has acquired Acutrace, Ireland's leading energy and utilities measurement solutions provider.
Flynn O'Driscoll LLP advised Pinergy on the transaction.
Acutrace, founded in 2015, is a software and systems integration provider whose primary business measures energy consumption by companies in Ireland and the UK. The company's platform identifies where and when energy is being consumed or wasted, enabling corrective measures to be introduced.
The Flynn O'Driscoll team included partner Gavin Lawlor and solicitor Elaine Guckian.