Deals roundup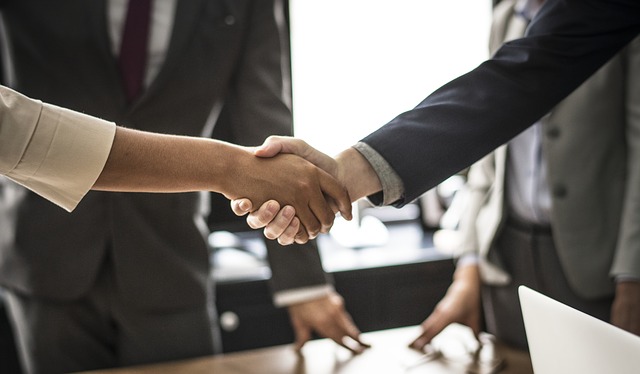 A round-up of deals involving Irish law firms. Submit your deals to newsdesk@irishlegal.com.
---
Walkers Ireland advises Global Student Accommodation on €400m acquisition
Walkers Ireland has acted for Global Student Accommodation (GSA) on the €400 million buy-out by GSA-affiliated entities of its joint-venture partner Harrison Street's interest in an Irish vehicle.
The underlying properties held by the vehicle are five student accommodation premises in Dublin.
The Walkers team involved a multi-disciplinary approach led by Jennifer Fox, investment funds partner; Nicholas Blake-Knox, partner and head of investment funds; Brendan O'Brien, partner and head of corporate; and Jonathan Shehan, partner and head of tax.
The firm also worked with Osborne Clarke LLP, GSA's UK counsel, on the deal.
Eugene F. Collins advises on €60m acquisition of Dublin office buildings
Eugene F. Collins has advised French asset management company Corum on its €60 million acquisition of two Dublin office buildings from a joint venture partnership led by Avestus Capital Partners.
Corum paid €33 million for One Kilmainham Square in Dublin 8 and €27 million for Classon House in Dublin 14, bringing its total investment in Ireland to over €206 million, The Irish Times reports.
The Eugene F. Collins team advising on the deal was led by property partner Kathi Ó Riain, with support from associate Aoife Fitzpatrick and solicitor Lisa McCartan.
Arthur Cox advises Cool Planet Group on its €31m capital raising
Arthur Cox has advised the Cool Planet Group on its €31 million capital raising to fund the continued global expansion of its energy services division, Crowley Carbon.
The funds were raised from Tikehau Capital, a French investor with €24 billion of assets under management, and SystemIQ Incubation, a UK group promoting sustainable business.
The Arthur Cox team was led by corporate and M&A partner Michael Coyle and associates Sophie Frederix and Amy McDermott.
Commenting on the deal, Mr Coyle said: "We were delighted to partner with the Cool Planet Group on this important step in securing the next phase of its very impressive growth trajectory."
Founded in 2010, the Wicklow-based Cool Planet Group is a fast-growing energy services companies with offices in 12 locations and over 250 employees.
Philip Lee advises Cantor Fitzgerald on £4.7m solar fundraise
Philip Lee has advised stockbroking and investment services firm Cantor Fitzgerald Ireland on Elgin Energy's fourth fundraise for £4.7 million.
The independent international solar developer has secured capital to complete late stage development of 250 megawatts of UK solar projects.
This was the second successful fundraise completed in partnership with Cantor Fitzgerald Ireland. Both fundraises will be used to finance late stage development of Elgin Energy's UK pipeline.
Philip Lee's partner Eoghan Doyle and associate Hugo Grattirola advised Cantor Fitzgerald Ireland on the transaction.
NI: A&L Goodbody advises on ground-breaking hydrogen project to fuel public transport
A&L Goodbody has advised Energia Group on the development of a ground-breaking clean hydrogen project to fuel public transport in Belfast.
The 'Northern Ireland Hydrogen Transport' project, which is being led by Energia Group and its partner, Translink, received £1.9 million of grant funding from the Hydrogen for Transport Programme (HTP).
The project is initially structured as a pilot and will use surplus wind energy to make hydrogen gas. The gas will then be used as a clean fuel for three double-decker buses being supplied by Wrightbus to Translink.
A&L Goodbody advised Energia on the project, including the construction and supply contracts for the hydrogen electrolyser, the bus fuelling station, the hydrogen supply terms and conditions and the various land agreements.
Energy partner Mark Stockdale, who led the team, said: "We are pleased to have advised on this highly innovative and unique project, having been deeply involved in the renewable energy industry in Northern Ireland for over a decade.
"Until now, the focus in the local market has been largely on the production of renewable electricity, mainly through wind. We hope that this will be the first of many new projects which will reduce Northern Ireland's reliance on fossil fuels in the move towards a more sustainable future.
"We are particularly encouraged to see this technology being pioneered by local company, Wrightbus, and, if successful, anticipate that it could lead to the creation of many more jobs in the area in the future."
NI: Cleaver Fulton Rankin advises TrueStock on first investment

Belfast-based Cleaver Fulton Rankin has advised local start-up TrueStock in securing its first investment.
TrueStock uses machine learning technology to forecast inventory usage for businesses, taking into consideration factors including weather, events, promotional periods and pricing history.
The investment from Techstart Ventures will enable TrueStock to enhance the forecasting potential of their product, increase partnerships with ERP providers and assist in their go-to-market strategy.
The Cleaver Fulton Rankin team advising TrueStock comprised Hilary Griffith, head of the firm's corporate department, and solicitor Aimee Donaldson.