Deals roundup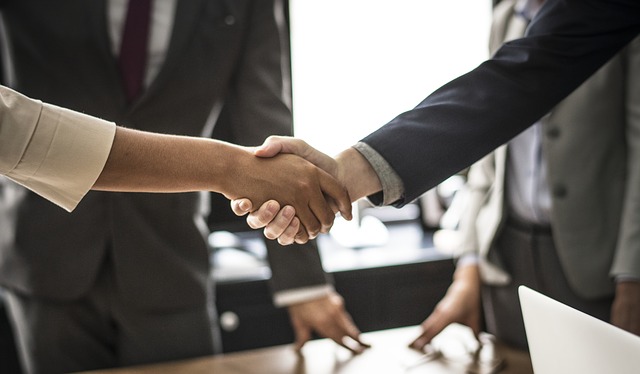 ---
Matheson advises Abtran on sale to Morgan McKinley
Matheson recently advised the Abtran Group, the Cork-based outsourcing firm, on the sale of the company's entire share capital to Irish professional services and recruitment group Morgan McKinley.
A home-grown provider of business process management services, Abatran has multiple sites across Ireland, employing approximately 1,600 sales and service specialists.
The company provides clients with a mix of outsourced, insourced and fully managed services and holds a wide range of public and private contracts across the utilities, transport, financial services and government sectors.
The combination of the two businesses requires the approval of the Competition and Consumer Protection Commission (CCPC) and is expected to complete in the coming months.
Abtran was advised by a cross-departmental Matheson team led by corporate M&A partner Brian McCloskey and corporate M&A senior associate John Coary. The Matheson team working on the transaction involved a number of specialist departments from across the firm, including banking and data protection.
Mr McCloskey said: "We are delighted to have had the opportunity to advise Abtran in relation to its combination with Morgan McKinley. This marks an exciting next chapter in Abtran's growth story and we trust that the strategic combination will have significant benefits for both businesses.
"Having had a long standing relationship with Abtran, we are very pleased to have had the opportunity to have worked with the Abtran team to deliver this deal, which represents an important step in the business's continued growth and development."
Eversheds Sutherland advises Joyce family on sale of supermarkets to Tesco
Global law firm Eversheds Sutherland, together with HOS Partners LLP, has advised the Joyce family in connection with the disposal to Tesco Ireland of 10 supermarkets in Galway.
The sale of the Joyce's Supermarket retail stores, which will be rebranded as Tesco stores, is still subject to the approval of the Competition and Consumer Protection Commission (CCPC).
The Eversheds Sutherland team was led by corporate partner Enda Newton and included senior associate Emer Shelly and associate Ryan Duggan in the corporate team, senior associate Robert Dever in the tax team, competition partner Sean Ryan, employment partner Julie Galbraith and pensions partner Lorcan Keenan.
Beauchamps advises Vantage Resources on acquisition by Bakhchysarai
Beauchamps has advised the owners of IT contracting and talent acquisition business Vantage Resources on its sale to Bakhchysarai Ireland Ltd (BIL).
The transaction is the third acquisition for BIL, whose current holdings include Brightwater Recruitment and PE Global.
Vantage Resources is an IT contracting and talent acquisition business that primarily sources specialist IT professionals on medium to long term contracts to clients.
The Beauchamps team was led by Shaun O'Shea, partner and head of the firm's corporate and commercial team, with support from Emily Harrington.
Leman Solicitors advises Oran Precast on sale to Kilsaran
Leman Solicitors has advised the shareholders of Galway-based Oran Precast on its acquisition by Kilsaran.
Kilsaran Precast will now operate out of two locations, Oranmore in Galway and Kilsaran's existing facility in Co Kildare, with the combined production servicing both the Irish and UK markets.
Corporate partner Mark Roberts and corporate solicitor Sharon Meaney led the Leman team advising Oran's shareholders.
Beauchamps advises PREM Group on sale of majority stake to Fortress
Beauchamps has advised the owners of international hotel and hospitality operator PREM Group in securing a major new investment from funds managed by affiliates of Fortress Investment Group LLC.
Fortress has acquired a majority stake in the business through an off-market acquisition of interests held by non-executive shareholders.
Fortress will invest alongside the existing management team to implement an ambitious joint business plan to grow the company through the acquisition of freehold hotel and serviced apartment properties in the UK, Ireland and continental Europe. The expansion of PREMIER SUITES into target cities across Europe will be one of the top priorities for the group.
The Beauchamps team was led by Shaun O'Shea and supported by Damian Maloney, Aidan Marsh, Gergana Moran, Julia Drennan, Sian Browne and Eilis Scanlon.