Deals roundup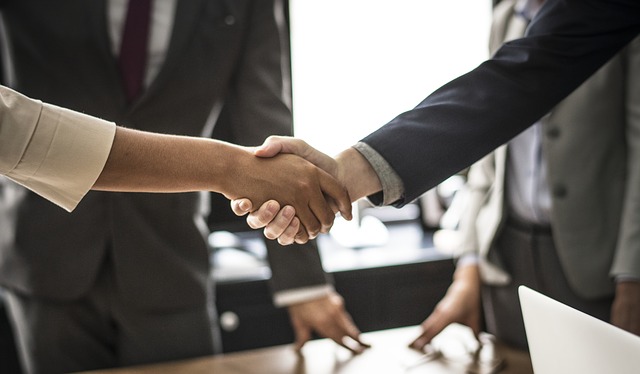 Our regular round-up of deals involving Irish law firms. Submit your deals to newsdesk@irishlegal.com.

---
Arthur Cox advises Ardstone Partners ICAV on €130m green loan from Nuveen Real Estate
Arthur Cox has advised Ardstone Partners ICAV in relation to a €130 million green loan from Nuveen Real Estate.
The latest funding boost will help Ardstone Residential Impact Fund (ARIF) reach a portfolio size of €1 billion by the end of the year and €2 billion by the end of 2022.
The Arthur Cox team was led by real estate partner Deirdre Sheehan and finance partner Niamh Quinn.
The team included real estate lawyers Conor Clinton and Gillian Beechinor; finance lawyers Ultan Shannon, Ciara Buckley and Linda O'Mahony; construction lawyers Karen Killoran and Fionn O'Dea; and asset management and investment funds lawyers Ian Dillon and Stephanie Hanrahan.
Flynn O'Driscoll advises Atlantic Aviation Group on acquisition of Lufthansa Technik Shannon
Business law firm Flynn O'Driscoll LLP has advised Atlantic Aviation Group (AAG) on its acquisition of Lufthansa Technik Shannon Ltd from its German parent Lufthansa Technik (AG).
The transaction will make AAG the largest maintenance, repair and overhaul (MHO) business in Ireland and put it firmly on track to becoming one of the largest independent MROs in Europe.
The Flynn O'Driscoll team was led by James Duggan, managing partner and head of asset finance and aviation; Declan Cunningham, corporate partner; and Claire McDermott, partner in the asset finance and aviation and employment teams.
They were supported by Sorcha O'Rourke and Cliodhna McHugh in asset finance and aviation; tech and IP lawyer Laura Myles; commercial property lawyers Julian Cunningham, Majella Lynch and Gemma Casey; corporate and commercial lawyer John Darby; and employment lawyer Kate Duffy.
Fieldfisher advises Simply Blue Group on joint venture with TotalEnergies
Fieldfisher Ireland LLP has advised long-term client Simply Blue Group (SBG), a pioneer in floating offshore wind, on its most recent joint venture with TotalEnergies, a global multi-energy company.
Known as TotalEnergies SBE US, it is envisioned the partnership will unlock the vast potential for floating offshore wind projects in the United States.
The Fieldfisher team comprised renewable energy head Feilim O'Caoimh, corporate partner Elaine Traynor, and corporate solicitors Jamie Woodcock and Amy Herbert.
Mr O'Caoimh said: "We are thrilled to have assisted our client Simply Blue Group – recent Sustainable Business of the Year Award winners at the Causeway Exchange Awards – on yet another exciting partnership.
"Floating offshore wind is the next 'big thing' within the renewable energy sector, and we look forward to continuing to support SBG as they harness its potential."
ByrneWallace advises OneProjects on $8m Series A extension
ByrneWallace LLP has acted for Irish-German medical device start-up OneProjects in relation to its $8 million Series A extension.
The investment in the company, which specialsies in cardiac imaging solutions, comes on the back of a €11 million fundraise 16 months ago.
The new funding totalling $17 million (€14.7 million) consists of an $8 million extension of last year's Series A funding round and two grants worth a combined $9 million.
Corporate partner Catherine Dowling led the ByrneWallace team, which included solicitor Catherine Finn and trainee solicitor Shane Divilly.