Deals roundup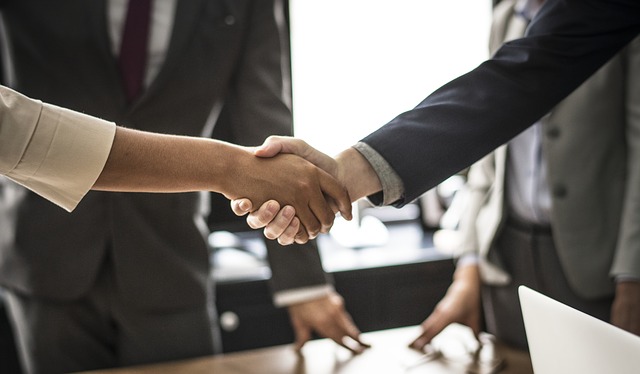 Our regular round-up of deals involving Irish law firms. Submit your deals to newsdesk@irishlegal.com.

---
BHSM advises Relate Software and Brightpay on combination of products

BHSM has acted in transactions involving Relate Software and BrightPay, backed by Hg Capital, which will combine products from both businesses to create a payroll and accounts software service to SMEs and accountancy practices throughout Ireland and the UK.
BrightPay, with over 20 years' experience in the sector, provides and supports a range of payroll & HR software solutions including BrightPay, BrightPay for Mac, BrightPay Connect, Bright Contracts and Thesaurus Payroll Manager. Its products are in use by over 330,000 employers in the UK and Ireland.
Relate Software, founded in 2002, offers products specifically for the accountancy profession. Its offering also includes Surf products, a cloud native product suite of bookkeeping, post-accounting, and practice management software to accountancy bureaus and SMEs.
Hg is a leading investor in innovative software and services. Based in London, Munich and New York, it has a portfolio of over 35 software and technology businesses, worth around $70 billion aggregate enterprise value, with over 55,000 employees globally, growing at over 20 per cent per year.
The BHSM team was made up of Eimear Grealy and Sarah O'Reilly in corporate, who advised both Relate and BrightPay in their transactions with Hg Capital, and James Lawless in commercial real estate, who provided advice on property matters to Relate.
The newly-created group will bring together the two complementary businesses and their operational strengths and sector-leading products whilst, with the support of Hg, investing further in new cloud innovations to deliver increased automation, efficiency and value for their customers.
The combined group will have over 190 employees and has plans to further grow headcount to continue providing best-in-class services and support for its payroll, accounting and SME customers across both the UK and Ireland.
LK Shields acts for Gowan Group on acquisition of FCA Ireland
LK Shields Solicitors LLP has acted for the Gowan Group in its agreement to acquire FCA Ireland.
Gowan Group, a family-owned holding company, has agreed to acquire FCA Ireland, taking over responsibility for importing the Fiat, Alfa Romeo, Jeep and Fiat Professional brands into Ireland. The conclusion of this transaction is subject to the Irish Competition and Consumer Protection Commissioner's approval.
The transaction comes in the wake of the merger of car manufacturers PSA and FCA earlier this year, which created Stellantis, one of the world's biggest car manufacturers with industrial operations in 30 countries and a commercial presence in 130 markets worldwide.
In addition to already importing Peugeot, Citroën, Opel and DS brands, Gowan Group will now import a total of eight Stellantis brands in Ireland. Gowan Group will assume responsibility for all of FCA Ireland's operations and current employees will transfer on completion of the transaction.
The team at LK Shields comprised Richard Curran, Marco Hickey, Pat Ryan and Kristofer O'Shea.
A&L Goodbody advises Wings on $500m secured loan facility
A&L Goodbody has advised Wings Capital Partners LLC on the closing of a $500 million secured loan facility with a syndicate of four major international banks.
The five-year loan facility, which contains a two-year acquisition period and can be upsized to $750 million, will be used to acquire a portfolio of predominantly young, in-demand, narrow-body commercial jet aircraft.
The A&L Goodbody team, which worked alongside Clifford Chance, included New York-based finance lawyer Maria McElhinney and Dublin-based finance lawyers Kim Dalrymple and Jaymee Cronolly.
Leman Solicitors advises Service Matters on sale to CWS Group

Leman Solicitors has advised Service Matters on the acquisition of a majority shareholding in the business by CWS International GmbH.
Service Matters is one of Ireland's leading providers of commercial workwear rental, specialist laundry services, washroom, hygiene and mat solutions, with over 5,000 customers across the island of Ireland.
It will now form part of CWS Group, a leading European operator in the hygiene, floor care and workwear sectors, complementing and further developing Service Matters' offerings to its customer base.
Corporate partner Mark Roberts and corporate solicitor Sharon Meaney made up the Leman Solicitors team advising on the transaction.
Arthur Cox advises Viavi Solutions on acquisition of Anuview Software
Arthur Cox has advised Viavi Solutions Ireland Limited on its acquisition of Anuview Software Limited, a provider of cybersecurity and threat detection software.
Viavi Solutions Ireland Limited is a subsidiary of Viavi Solutions, Inc., a network test, measurement and assurance technology company based in the US.
The Arthur Cox team was led by corporate and M&A partner John Matson and included corporate and M&A lawyer Niamh Gunning, tax lawyers Ailish Finnerty, Dearbhla Ní Fhloinn and Dearbhla O'Gorman, employment lawyer Ailbhe Moloney, technology and innovation lawyers Olivia Mullooly and Alison Peate and pensions lawyer Michael Shovlin.