Deals roundup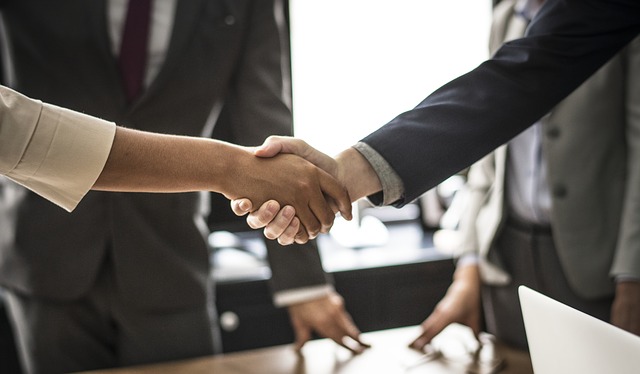 Our regular round-up of deals involving Irish law firms. Submit your deals to newsdesk@irishlegal.com.

---
Pinsent Masons advises NEXA on $30m acquisition by Transcat
Pinsent Masons has advised Cork-based NEXA Enterprise Asset Management on its acquisition by Nasdaq-listed Transcat, Inc. in a deal reported to be worth up to $30 million.
Founded in Ireland in 2015, NEXA – formerly known as Cal OpEx – provides calibration optimisation and other technical solutions to improve asset and reliability management programs to pharmaceutical, biotechnology, and medical device companies worldwide.
It was acquired by Transcat, a leading provider of accredited calibration, repair, inspection and laboratory instrument services and value-added distributor of professional grade handheld test, measurement and control instrumentation, with effect from 31 August 2021.
Corporate partner Dennis Agnew led the multidisciplinary Pinsent Masons Ireland team advising NEXA, supported by Ciara Ruane, Gavin Hickey and Nicola Barden.
Eversheds Sutherland advises on financing of significant solar projects
Eversheds Sutherland has advised European bank Berenberg on its cross-border financing of 1.36GWp of solar projects across Ireland and the UK to be developed by Elgin Energy.
Headquartered in Hamburg, Germany, Berenberg is one of Europe's leading privately-owned banks, and one of the oldest banks in the world.
Elgin Energy is a full service, utility scale, solar-plus-storage developer which delivered 21 solar projects, totalling 230MW, before the end of the UK government's renewables obligation (ROCs) scheme in 2017.
In 2020, the company partnered with Foresight Group and Metka on two portfolios to deliver a total of another 276MW of UK solar projects and now has a late-stage pipeline totalling over 3.7GW across its three key markets of UK, Australia and Ireland.
The Eversheds Sutherland team in Ireland was led by banking partner Piaras Power, planning and environmental partner Stephen Barry and energy partner Mark Varian. The UK team was led by energy partner Peter Graystone.
The Irish team also included banking lawyers Damian McElholm, Robert Potter-Cogan, and Bronagh McAuliffe, property lawyer Ciara Gunning, planning and environmental lawyer Michael Twomey, energy lawyer Phelim McGeady, and tax lawyers Tim Kiely and Melissa Daly.
Mr Barry said: "We are delighted to support Berenberg with this cross-border transaction supporting renewables projects in Ireland and the UK. It also demonstrates our unrivalled ability to support our clients across multiple markets, utilising the skills and expertise of our global teams."
Dillon Eustace advises Travelwin Group on investment by Cardinal Capital
Dillon Eustace has advised Travelwin Group, parent company of Sim Local, on multi-million euro investment by Cardinal Capital.
Founded in 2011, Sim Local is an Irish company with offices in Dublin, London and New York which provides local network bundles to intercontinental travellers.
The company has retail presences in large hub airports which are supported by vending machines in regional airports and shop-in-shop and affiliate partnerships all over the world.
Lorcan Tiernan, partner and head of corporate and M&A, and Philip Lea, partner in corporate and M&A, led the Dillon Eustace team advising on the investment.
Mr Lea said: "We are delighted to have advised Travelwin Group and wish the group every success and continued growth."
Beauchamps advises CWS on acquisition of SSE Cleaning
Beauchamps has advised German-based services group CWS International GmbH on its acqusition of Irish company Specialised Sterile Environments Limited (SSE).
The acquisition of SSE, which specialises in providing cleanroom cleaning, decontamination and hygiene services to the Irish pharma and medtech industry, further expands CWS's international portfolio in cleaning and decontamination services in the highly specialised cleanroom segment and contributes to the company's sustainable growth strategy.
CWS Cleanrooms is part of the €1.3 billion CWS Group and is Europe's foremost provider of complete cleanroom solutions.
The Beauchamps team was led by Ainsley Heffernan and supported by Deirdre Cahill, Paul Gough, Maureen Daly and Daire Russell.
Clement Higgins, managing director of CWS's Irish operations, said: "CWS wish to thank Ainsley Heffernan and his colleagues in Beauchamps' M&A team for their professionalism and guidance during the acquisition of Specialised Sterile Environments Ltd, a significant transaction to expand our cleanroom services portfolio and become a full-service provider in Ireland.
"We particularly appreciated Beauchamps' commercial and solutions focused approach to the transaction."