Deals roundup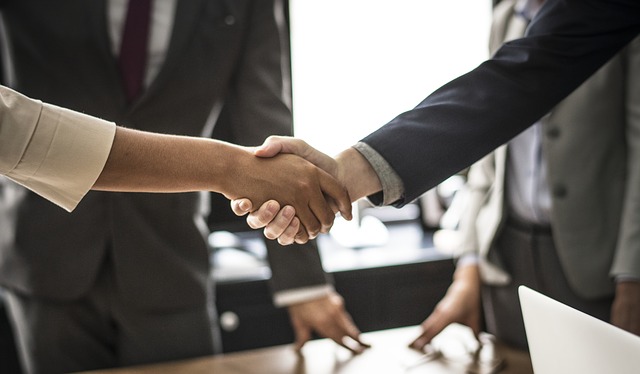 Our regular round-up of deals involving Irish law firms. Submit your deals to newsdesk@irishlegal.com.

---
Arthur Cox advises HT Materials Science on Saudi-led €5m investment round

Arthur Cox has advised HT Materials Science (HTMS) on a €5 million investment round led by Saudi Aramco Energy Ventures and Progress Tech Transfer.
Based in Dublin, HTMS has become a leader in the application of nanofluid materials science in heating and cooling systems since its foundation in 2018.
The company intends to use the €5m investment from the Series A funding round to scale its manufacturing capability and sales and distribution networks.
Corporate M&A partner Stephen Ranalow led the Arthur Cox team with support from corporate M&A lawyers Sophie Frederix and Andrew Hughes, technology and innovation lawyer Olivia Mullooly and tax lawyer David Kilt.
DLA Piper advises shareholders on auction of FloPlast and Cork Plastics

DLA Piper has advised the founding shareholders of FloPlast Limited (UK) and the Cork Plastics Group (Ireland) on their sale following a competitive auction process.
Cork Plastics is a diversified manufacturer and supplier of plastic rainwater, drainage and plumbing products for the residential construction, agricultural and utilities sectors.
FloPlast is a specialist manufacturer and supplier of plastic rainwater, drainage and plumbing systems primarily focused on the renovation, maintenance and improvement (RMI) sector.
The successful bidder Wienerberger AG, who acquired the businesses for an undisclosed sum, is a leading international supplier of building materials and infrastructure solutions.
The DLA Piper corporate team was led by the firm's London managing partner Tom Heylen and Ireland-based legal director Edel O'Kelly.
They were supported by senior associate Liam Freeman and associates Ryan Cullen, Blayre McBride and Dara McDonald.
DLA Piper's partner and head of tax in Ireland Maura Dineen and associate Paulina Serafieva advised on the tax aspects of the transaction.
Ms O'Kelly said: "It was a privilege to support and guide the O'Brien and Lynch families throughout the project. We're delighted to have helped them to achieve their objectives for the transaction and a return on the significant personal and professional investment into these businesses across several generations.
"They have created thriving innovative businesses and the sale to Wienerberger will support their continuing growth in the coming years."
ByrneWallace advises SONAS Bathrooms shareholders on management buyout

ByrneWallace LLP has advised the selling shareholders in SONAS Bathrooms on a deal that has involved management acquiring a majority stake in the company.
Both MML Growth Capital Partners Ireland and Dermot Usher, who has stepped down as CEO but will remain on the Board in a non-executive role, facilitated the MBO by rolling over equity in the business.
SONAS is the largest single supplier of bathroom products in Ireland. It employs almost 90 full time staff and has maintained a strong growth trajectory with current year trading on target to reach €45m sales.
The MBO was supported by Muzinich & Co, who provided a combination of debt and equity. In addition to funding the MBO, Muzinich has also provided a significant line of growth capital that can be used for both organic and acquisition led growth.
The ByrneWallace LLP team who advised on the transaction was led by corporate partner Gerry Beausang, and included banking and finance partner Lisa Cawley, senior associates Daniel Holohan and Triona Ryan, and solicitors Bianca McLaughlin, Emmet Connolly and Genevieve Gallagher.
McCann FitzGerald advises DEPFA ACS Bank on solvent scheme of arrangement
McCann FitzGerald has advised DEPFA ACS Bank on the successful use of a solvent Irish scheme of arrangement to effect and implement a full redemption of Irish covered bonds (asset covered securities) prior to their stated maturity dates.
The arrangement is the first of its kind in the Irish market and was sanctioned by Mr Justice David Barniville in the High Court on 29 July 2021.
Prior to the scheme, nine separate series of Irish covered bonds originally issued by DEPFA in the mid-2000s were outstanding with a combined original issuance value of approximately €1.7 billion. The bonds had varying scheduled maturity dates running from 2022 up to 2037.
Consistent with market practice at the time of issuance, the terms and conditions of the bonds did not contain any issuer call option, nor did they contain any provisions allowing for the variation of the terms and conditions by majority bondholder vote. Previous attempts to repurchase all the bonds had proved unsuccessful.
The scheme will facilitate the wind-down strategy of DEPFA and the DEPFA Group sooner than would otherwise be possible and will result in significant cost savings for DEPFA and the Depfa Group.
The McCann FitzGerald team was led by Fergus Gillen, David Byers, Seán Barton and David O'Dea.
Eugene F. Collins advises CEG on acquisition of Irish medical education company
Eugene F. Collins has advised Cambridge Education Group (CEG) on its acquisition of Irish medical education pathway provider Castel Education.
This acquisition further strengthens CEG's commitment to Ireland following its acquisition of iheed in early 2021, on which EFC also advised CEG.
The EFC team advising on this deal was led by associate Doreen Mescal and partner Nicola McGrath.