Deals roundup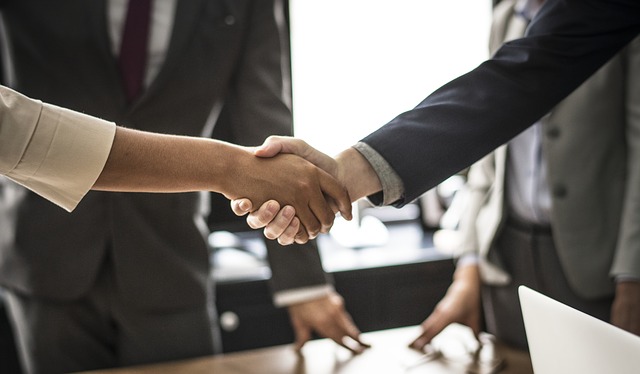 Our regular round-up of deals involving Irish law firms. Submit your deals to newsdesk@irishlegal.com.

---
MHC LLP Advises Surmodics on Acquisition of Vetex Medical
MHC acted for Surmodics Inc. on the acquisition of Vetex Medical Limited.
Surmodics, a Nasdaq listed medtech company based in Minnesota, is a leading provider of medical device and in vitro diagnostic technologies to the health care industry.
The deal for Galway-based Vetex expands Surmodics' thrombectomy portfolio with a second US FDA approved device, the ReVene Thrombectomy Catheter. This device developed by Vetex is specifically designed to remove large, mixed-morphology blood clots commonly found with venous thromboembolism.
Matheson advises Circle on its announced transaction to go public through a de-SPAC business combination with Concord Acquisition Corp
A cross-departmental Matheson team led by Fergus Bolster with fellow partners, David Jones, Susanne McMenamin, John Ryan, Aidan Fahy, Vahan Tchrakian, Kate McKenna and Pat English, together with team members Thomas Burke, Anna O'Carroll, Audrey Kean, Grainne Boyle, Cillian Dervan, Melissa McCloy, Naomi Douglas, Matthew Moreland, Jade Du Berry, Grace Neary and Chloe Power is pleased to have advised Circle Internet Financial Limited on its announced transaction to go public through a business combination with Concord Acquisition Corp (NYSE: CND), a publicly traded special purpose acquisition company (or SPAC).
Circle is a global financial technology firm that enables businesses of all sizes to harness the power of digital currencies and public blockchains for payments, commerce and financial applications worldwide. Circle is the principal operator of USD Coin (USDC), which has become the fastest growing, regulated, fully reserved dollar digital currency.
Under the terms of the agreement, a new Irish holding company will acquire both Concord and Circle and become a publicly traded company, expected to trade on the NYSE under the symbol "CRCL". The transaction values Circle at an enterprise value of $4.5 billion and is anticipated to close in Q4.
ALG leads Mergermarket M&A league table for both value and volume
A&L Goodbody (ALG) has been ranked the number one Irish law firm for mergers and acquisitions (M&A) by deal volume and value for the first half of 2021, by Mergermarket. ALG also ranked an impressive 17th place across Europe and the Middle East for value, with a combined publishable value of €51bn.
Commenting on the report findings, Richard Grey, head of M&A said: "The rankings accurately reflect the huge amount of work across all teams over the first half of the year. It demonstrates both the strength of our brand and our unique ability to collaborate across our business on the type of large, complex deals that dominated the M&A market the first half of 2021."
He concluded: "As confidence continues to return to global and domestic economies, we anticipate increased M&A activity to continue throughout the remainder of the year. Consistent with the dominant activity drivers of the first half of 2021, we see this activity being driven by continued high levels of private equity activity and public company transactions. We also expect that we will continue to see high levels of activity in the technology, financial services and healthcare sectors."
Prominent deals led by ALG's M&A team during 2021 included advising domestic and international clients such as: NatWest on the wind down of Ulster Bank, which included the landmark announcement of the sale of Ulster Bank's commercial loan book to AIB for €4.2bn; Pilgrim's Pride Corporation on its pending $952m acquisition of Kerry Group's meats and meal business; CVC Capital Partners on the long-term strategic partnership with Six Nations Rugby; AIB on its proposed acquisition of Goodbody Stockbrokers; ICON plc on its acquisition of PRA Health Sciences; and UDG Healthcare plc on the £2.6bn recommended offer by Clayton Dubilier & Rice.
Mergermarket (an Acuris company) is an independent mergers and acquisitions intelligence service with a global library of historical M&A transactions. Read Mergermarket's Global & Regional M&A Report for H1 2021 here.
Maples acts for Spotlight Oral Care on growth capital investment
Maples' Irish corporate team acted for Spotlight Oral Care on its investment from Development Capital. The €12m investment is Development Capital's biggest to date and will allow Spotlight to continue its expansion into Europe and the US.
McCann FitzGerald advises Capitalflow on its Sale to bunq
McCann FitzGerald advised Capitalflow, Ireland's fastest-growing business specialist lender, and its owner Pollen Street Capital on the sale of Capitalflow to bunq, the European challenger bank headquartered in the Netherlands.
The sale is subject to Dutch regulatory approval. The McCann FitzGerald team was led by Conor O'Dwyer, along with Adrian Farrell, Ben Gaffikin, Josh Hogan and Eva Giblin.
ALG advises on financing of solar portfolio
ALG advised La Banque Postale (LBP) and Allied Irish Banks, p.l.c. on the acquisition financing and project financing of a solar portfolio of up to 250MW by Octopus Renewables Infrastructure Trust.
The ALG team involved specialists across its all-island energy team in Dublin and Belfast, including partner John Dallas (energy), senior associate David McElroy (energy), associate Aisling O'Donoghue (energy), senior associate Kristen Read (planning and environmental), senior associate Aisling Owens (finance), partner John Williams (property) and associate Karen Traynor (property).
The project will be constructed by Statkraft Ireland.