Deals roundup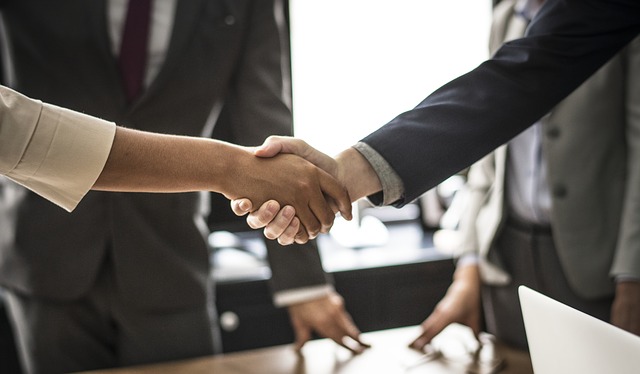 A round-up of deals involving Irish law firms. Submit your deals to newsdesk@irishlegal.com.
---
Matheson advises on €204m acquisition of IFSC buildings
Matheson recently advised Oxley Holdings on the Central Bank's acquisition of two buildings next to its existing headquarters on Dublin's North Wall Quay at a price of €204 million.
The firm's team was led by commercial real estate partner Sally Anne Stone alongside commercial real estate senior associate Finn Considine, finance and capital markets associate Cormac Gilroy, and construction and engineering associate Eva Baumgart.
Ronan Daly Jermyn advises on Ireland's first affordable purchase housing scheme
Ronan Daly Jermyn advised Cork City Council on a new €40 million affordable purchase housing scheme in County Cork, the first such scheme to be delivered in the country.
The council is supporting the development in Boherboy by assembling the land and providing it at cost, while the Government is providing a site services grant of almost €5 million under its Rebuilding Ireland Action Plan for Housing.
Partner Finola McCarthy led the RDJ team advising Cork City Council.
LK Shields advises on acquisition of Irish health software company
LK Shields assisted on the Irish aspects of the acquisition by Advanced of Irish health software company CareWorks.
CareWorks, based in Dublin, provides cloud-based case management software for health and social care organisations including Tulsa, while Advanced is a major UK-based provider of business software and services.
Merger and acquisitions partner Jennifer McGuire led the LK Shields team, supported by associates James Byrne and Gillian Dully, and trainee solicitor Stephen Gamble.
NI: Keystone advises entrepreneurs on acquisition of Pasta King
Keystone Law Northern Ireland has advised two local entrepreneurs on their acquisition of Devon-based Pasta King.
A team led by managing director John McMahon and supported by solicitor Lauren McGarry advised Paul Allen and Michael Blaney on the acquisition of the firm, which provides nutirtious pasta meals to UK schools.
Commenting on the deal, Mr McMahon said: "We were delighted to again be instructed by Paul Allen and his acquisition vehicle Rotini Group Limited in connection with the Pasta King acquisition, having previously acted for Paul on the acquisition of the Genesis Crafty Bakery business in late 2018.
"Once again, this transaction was completed in a very short time largely down to the great working relationship between Paul's management team, EY's corporate finance team in Belfast and the Keystone Law NI team."
Hayes Solicitors advises shareholders of car park operator on acquisition
Hayes Solicitors advised shareholders of Nationwide Controller Parking Systems (NCPS) on its acquisition by APCOA Parking.
The combined operation resulting from the acquisition sees APCOA's business north and south of the border double in size to cover more than 1,750 site locations.
Ken Casey, partner and head of the corporate team at Hayes Solicitors, led the team advising NCPS shareholders on the acquisition.