Deals roundup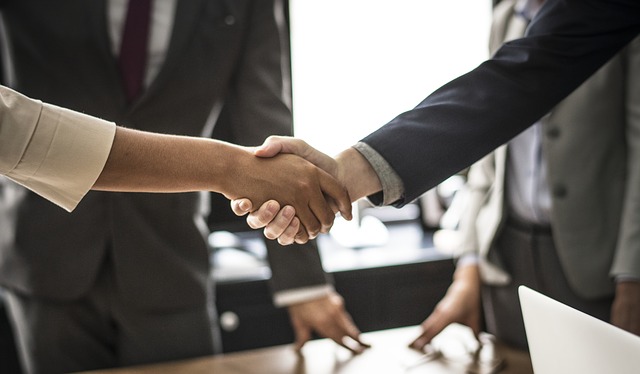 Our regular round-up of deals involving Irish law firms. Submit your deals to newsdesk@irishlegal.com.

---
NI: Millar McCall Wylie advise Learning Pool on landmark inward US investment
Belfast law firm Millar McCall Wylie has acted for Derry-based digital learning company Learning Pool and its management on a major investment by a US-based private equity firm.
Marlin Equity Partners will buy out Carlyle Cardinal Ireland (CCI), a company that invested in Learning Pool five years ago, in one of the largest ever US investments in a Northern Ireland business.
Director Damian McParland led the MMW team advising on the transaction, assisted by associate Louise Cavanagh and solicitor Hayley Cummings.
Mr McParland said: "This deal represents a huge moment for Learning Pool, a pioneering local business making its mark on the world stage – it's a true Northern Ireland success story.
"Millar McCall Wylie has acted for Learning Pool from its inception in 2006 through all stages of its journey, including the previous investment by CCI in 2016 and various significant acquisitions in recent years.
"We are particularly proud to have acted for the company in securing an investment which will see it increase its workforce and expand its already ambitious horizons. We extend our congratulations to CEO Paul McElvaney and everyone at Learning Pool – we have no doubt the business will continue to thrive as it enters this new chapter.
Learning Pool CEO Paul McElvaney added: "It was great to have Millar McCall Wylie on board as legal advisors, as they have been from the outset, providing excellent, commercially focused advice and guidance to the business and the management team."
O'Flynn Exhams advises Webio on €1.5m fundraising round
O'Flynn Exhams LLP has advised messaging specialist Webio on its €1.5 million pre-Series A funding round.
Finch Capital led the latest funding round with a €500,000 contribution, while other participants included Enterprise Ireland and EIT Digital.
Founded in 2016, Webio helps clients in financial services, insurance and other sectors to communicate with their customers on sensitive subjects such as credit, collections and payments. Its customers include the Very Group, Energia and Littlewoods.
Jerome Maume, partner at OFX, advised Webio on the legal aspects of the investments and other previous investments since 2016.
NI: Mills Selig advises The Electric Storage Company on £1m investment round
Belfast-based Mills Selig has advised PowerOn Technologies, trading as The Electric Storage Company, on its latest funding investment round.
The investment round has raised over £1 million towards helping the company with its plans to democratise, digitise, decarbonise and decentralise the energy market.
Action Renewables Energy Trading, a leading provider of renewable energy expertise and support for renewable energy development was instrumental in leading the investment round, which also included Innovate UK and a number of private investors.
The Electric Storage Company's business model is based on moving customers towards cheaper, smarter, greener energy and recognising the collective power of consumers. It is based on a smart digital system, which allows consumers to make the best choices on how to use their green energy.
Glenn Watterson, partner at Mills Selig, said: "The Electric Storage Company revolution continues to build momentum and Mills Selig is delighted to be able to support Anne Marie and Eddie's hard work.
"This latest investment round allows The Electric Storage Company to continue to grow and develop further within the energy market – we look forward to working with the entire team to realise this."
LK Shields advises Erisbeg on acquisition of Health Care Informed

LK Shields Solicitors LLP has acted for growth capital investor Erisbeg on its acquisition of Health Care Informed (HCI), an Irish healthcare quality management and patient safety services company.
HCI is based in Galway and Dublin and is the largest provider of patient safety, quality improvement and regulatory compliance support to hospitals, residential care and community services in Ireland.
HCI specialises in implementing best practice quality and safety management systems with health and social care provides.
Erisbeg is a growth capital investor, focused on high performing service businesses with international growth potential.
The LK Shields team advising on the deal comprised corporate partner Emmet Scully, corporate associate Lester Sosa-Villatoro and corporate trainee James Green.
NI: A&L Goodbody advises SHV Energy on sale of Balcas
A&L Goodbody's Belfast office has advised SHV Energy on the sale of Co Fermanagh-based timber business Balcas to Glennon Brothers, subject to approval from competition regulators.
The acquisition of Balcas will expand Glennon Brothers' reach into renewable energy, wood pellet production for fuel and products such as fencepost.
The ALG transaction team was led by corporate partners Peter Stafford and David Rowan.
Mr Stafford said: "We are proud to have worked with SHV Energy on its sale of Balcas. Our cross-departmental team comprised lawyers from our Belfast and Dublin offices, with great support on Scottish law matters from Ledingham Chalmers' Aberdeen office. Congratulations to all involved."
Philip Lee advises HealthBeacon on new strategic partnership
Philip Lee has advised Dublin-based HealthBeacon on a new strategic partnership with Hamilton Beach Brands to provide a smart injection care management system (ICMS) in the US and Canada.
The ICMS, which will make it easier for patients to manage their injectable medications, will be delivered from the fourth quarter of 2021 under the new brand name Hamilton Beach Health.
This ICMS will deliver an advanced medication management system directly to patients and provide for the safe and convenient disposal of used sharps through the US Postal Service's approved mail-back program.
Corporate partner John Given and competition partner Ronan Dunne led the Philip Lee team advising HealthBeacon on the partnership.