Deals roundup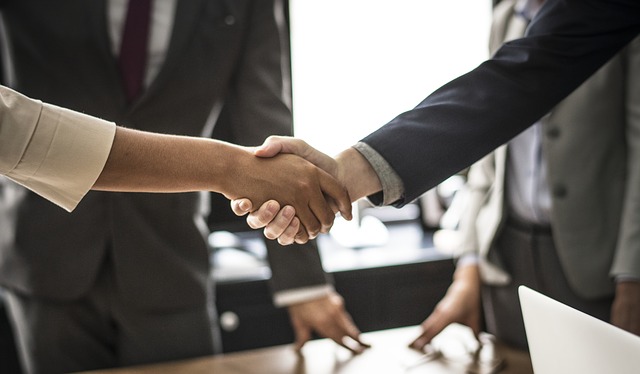 Our regular round-up of deals involving Irish law firms. Submit your deals to newsdesk@irishlegal.com.
---
Matheson advises largest shareholder on sale of HomeSecure
Matheson has advised Simon Murphy, the largest shareholder in Irish alarm monitoring company HomeSecure, on the sale of the business to PhoneWatch.
Founded in 2014, HomeSecure, which has approximately 20,000 customers in Ireland, offers 24/7 monitored security in the Irish residential market.
Corporate M&A partner Brian McCloskey and senior associate Robert Maloney Derham led a cross-departmental Matheson team advising on the transaction.
Mr McCloskey said: "We were delighted to work with Simon on this transaction. HomeSecure has built up a market leading reputation and this transaction will provide a platform from which the team can accelerate the growth which they have experienced over a number of years."
Philip Lee advises Digital 9 on £300m IPO and acquisition
Philip Lee has advised Digital 9 Infrastructure plc in connection with its £300 million initial public offering on the London Stock Exchange and a significant acquisition.
Following its admission to the exchange, the company completed the acquisition of all of the shares in Aqua Comms DAC, a Dublin-headquartered operator of sub-sea cable infrastructure.
Philip Lee led the legal due diligence process for the acquisition and advised on Irish law aspects of the acquisition and the IPO.
Managing partner Jonathan Kelly and consultant Ita O'Sullivan worked on the deal.
McCann FitzGerald advises Greencoat Renewables on its acquisition of Glencarbry Wind Farm
McCann FitzGerald has advised Greencoat Renewables on its acquisition of the Glencarbry Wind Farm (35.6MW) in Co Tipperary.
The wind farm comprises 12 Nordex turbines and has been operational since July 2017. The acquisition brings Greencoat's portfolio of operational wind assets to 685.6MW.
Senior associate John Neeson led the McCann FitzGerald team advising on the acquisition, supported by partner and corporate group head Valerie Lawlor and tax partner Alan Heuston.
McCann FitzGerald previously advised Greencoat on its initial public offering in mid-2017, its entry into a revolving credit facility and on the acquisitions of several wind farms, including most recently its agreement to acquire those at Cloghan and Taghart.
Leman Solicitors advise POD Marine on acquisition
Leman Solicitors has advised POD Marine Limited on its acquisition of Shannon Sailing Limited.
The completion of this deal sees POD Marine gain an 80+ berth, privately enclosed marina, swinging moorings, chandlery and engineering workshop based in the village of Dromineer, Co Tipperary.
The equipment purchased includes a hydraulic crane for smaller loads and a 35-tonne boat lift for larger vessels. Additionally, the site includes a private car park, slipway, diesel pump and pump-out facilities.
The Leman Solicitors team comprised partner and head of corporate Dominic Conlon, corporate solicitor Sharon Meaney and litigation solicitor Jill Quigley.