Deals roundup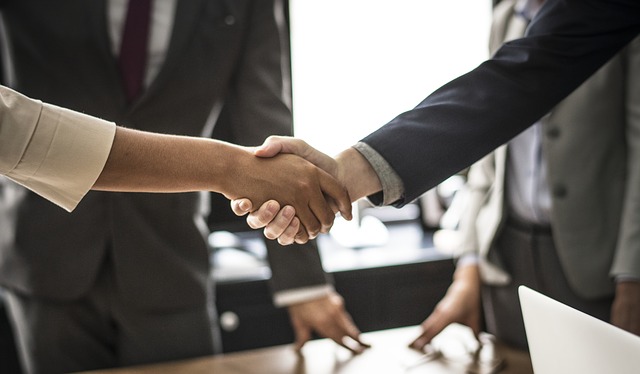 Our regular round-up of deals involving Irish law firms. Submit your deals to newsdesk@irishlegal.com.
---
Fieldfisher advises Cork company on milestone agreement with Shell
Fieldfisher Ireland has advised Simply Blue Energy, a Cork-headquartered early-stage developer of transformative and sustainable marine projects, on a milestone agreement with Shell New Energies, the renewable energy trading, generation and supply arm of global oil and gas company Shell.
Under the agreement, Shell will acquire 51 per cent of Simply Blue Energy's Kinsale venture, which was set up to develop the Emerald project, a floating wind farm in the Celtic Sea, off the south coast of Ireland.
The new joint venture (JV) will be operated by Simply Blue Energy supported by Shell floating wind experts, with the project office based in the Cork City Docklands rejuvenation area.
The project is seen as an important "stepping stone" to enable Ireland to reduce its carbon emissions and help ensure the Irish government meets its climate target of 5GW of offshore wind by 2030.
The Fieldfisher team was led by Feilim O'Caoimh, corporate partner and head of renewables, with support from corporate partner Elaine Traynor and solicitor John Woodcock.
Mr O'Caoimh said: "We are delighted to have closed another significant transaction for Simply Blue Energy, which has emerged as one of the leading developers of floating wind projects in the world."
Arthur Cox advises Cofinimmo on entry to Irish healthcare sector
Arthur Cox has advised Belgian real estate giant Confinimmo on its entry to the Irish healthcare market through the acquisition of six nursing and care homes and one rehabilitation clinic from Trinity Care.
Founded in 1983, Cofinimmo is today the largest listed property company in Belgium and has a portfolio spread across Belgium, France, the Netherlands, Germany, Spain, Finland and Ireland with a particular focus on social developments.
The Arthur Cox team was led by real estate lawyer Deirdre Barrett, corporate and M&A lawyer Elizabeth Bothwell and healthcare lawyer Joanelle O'Cleirigh.
It also included Niav O'Higgins in construction and engineering; Elaine Caulfield, Zoe Ennis and Gillian Beechinor in real estate; James Cotter in corporate and M&A; and Grace-Ann Meghen in healthcare.
Ms Barrett said: "We would like to congratulate Cofinimmo on this significant transaction. We are delighted that Cofinimmo entrusted Arthur Cox with its first investment in the Irish healthcare market."
Eversheds Sutherland advises Arachas on MCM acquisition
Eversheds Sutherland has advised Arachas, Ireland's largest nationwide broker, on its acquisition of MCM Insurance Brokers (MCM), a well-known commercial lines broker with offices in Mayo and Fermanagh.
MCM has an excellent reputation which has been developed over the past 25 years since the company was initially founded in 1996 by Eugene Nelson.
Corporate partner Gavin O'Flaherty led the Eversheds Sutherland team advising on the transaction.
Arachas chief executive Conor Brennan said: "We are delighted to make this acquisition as MCM is an excellent business with a great team of people who share our values, alongside a commitment to delivering the best possible customer experience and bringing specialist focus in key market segments.
"MCM's strong focus on looking out for owner managed SME businesses aligns perfectly with Arachas' vision. MCM adds to our existing expertise and reach, which ensures our customers benefit from both our nationwide scale and our local knowledge and presence."
Dillon Eustace advises software company on Dublin acquisition
Dillon Eustace has advised warehouse and supply chain management software expert Principal Logistics Technologies on its acquisition of Dublin-based Brentech Data Systems, an ERP and WMS solutions specialist.
Under the deal, Principal Logistics Technologies purchased the entire share capital of Brentech Data Systems which includes its intellectual property rights.
The strategic acquisition will underpin Principal's further expansion in the healthcare supply chain sector and adds sales and purchase order processing functionality to its product suite.
Dillon Eustace's multi-disciplinary legal team was led by Lorcan Tiernan, head of corporate M&A, with support from M&A associate Owen Brayden; David Lawless, head of tax; banking and capital markets partner Conor Keaveny; and banking associate Shona Hughes. Luke Mooney of Duff & Phelps acted as financial advisor to Principal Logistics.
Mr Tiernan said: "We are delighted to have supported Principal Logistics on this strategic acquisition. The deal finished off what turned out to be a very productive and busy year for our M&A team, notwithstanding the pandemic. We wish Principal every success in its continued expansion."
Lavelle Partners advises NanoDiamond Products on US acquisition
Lavelle Partners has advised NanoDiamond Products (NDP) on its acquisition by Hyperion Materials and Technologies.
Shannon-based NDP, a solutions provider in synthetic diamond and cubic boron nitride (CBN) products, has now been acquired by Hyperion, a leading global materials science company focused on the hard and super-hard materials space for high precision applications.
Consultant Conor Robinson led the Lavelle Partners team advising NDP throughout the acquisition process, which has now completed.