Deals roundup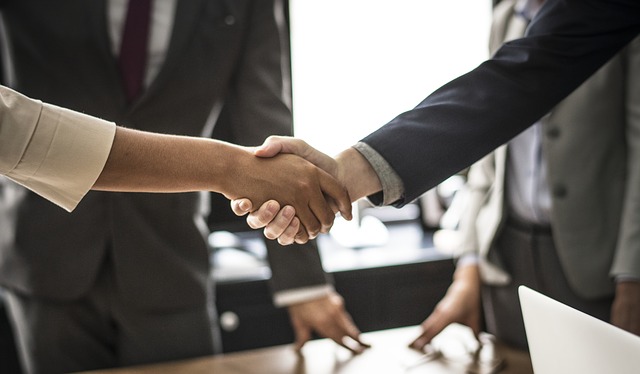 Our regular round-up of deals involving Irish law firms. Submit your deals to newsdesk@irishlegal.com.
---
Eversheds Sutherland and Arthur Cox advise on €10m acquisition
Eversheds Sutherland and Arthur Cox have advised the two respective parties to Gresham House's €10 million acquisition of Appian Asset Management Limited.
Gresham House is a UK-based specialist alternative asset management group and its acquisition of Irish-based asset manager Appian marks its entrance to the Irish market.
An Eversheds Sutherland team led by corporate partners Gavin O'Flaherty and Enda Newton advised Gresham House on the acquisition, with support from investment funds partner Deborah Hutton, competition partner Sean Ryan and employment partner Julie Galbraith.
The team also included pension and regulatory associate David McKeating, corporate solicitor Fiona O'Regan, employment solicitor Maria Gallagher, corporate senior associate Maria O'Brien, litigation associate Michael Twomey and real estate senior associate Yvonne Tyndall.
UK-based corporate partner James Trevis and principal associate James Bridges also worked alongside the Dublin team on the transaction.
An Arthur Cox team led by corporate partner Stephen Ranalow advised Appian Asset Management on the acquisition.
Mr Ranalow was supported by corporate and M&A lawyers Dannie Hanna and James Cotter, tax lawyer Orlaith Kane and asset management and investment funds lawyers Cormac Commins and James Hodgson.
Arthur Cox advises Legal & General on landmark social housing financing
Arthur Cox recently advised Legal & General in relation to a €54 million senior secured financing being provided to the Clúid Housing Association to fund the purchase of approximately 200 social housing units.
This is the largest private financing raised by an approved housing body (AHB) and Housing Minister Darragh O'Brien described the transaction as "demonstrating the innovative ways in which AHBs like Clúid are diversifying their funding models to achieve even greater value for money".
The Arthur Cox team consisted of finance lawyers Matt Dunn, Ed McDonagh, and Seamus Barnett, together with real estate lawyers Brian O'Rourke and Lucy Byrne, construction and engineering lawyer Niamh McGovern and tax lawyers David Kilty and Cristina Susanu.
Philip Lee advises on Ireland's first large-scale district heating scheme
Dublin-based firm Philip Lee has advised South Dublin County Council on the procurement of a design, build, operate and maintain contract for the development of Ireland's first large-scale district heating system.
Fortum eNext Ireland Ltd has been awarded the contract to build an energy centre and an associated pipe network to supply heat to South Dublin County Council's offices, the TU Dublin Tallaght campus and other facilities. Waste heat from the nearby Amazon data centre will supply the heat to the network.
Philip Lee's construction team worked closely with both South Dublin County Council and Codema to document how the required heat is produced and delivered through the network, in order to produce a contract that would ultimately deliver for both the contracting authority and the end-users.
Construction partner Hugh Cummins said: "Philip Lee was delighted to work with South Dublin County Council and Codema on this novel, innovative and complex district heating project in Tallaght, Co Dublin.
"The construction of district heating projects such as this will increase energy efficiency, running costs and carbon emissions which are critical in the ongoing efforts to combat climate change."
NI: Keystone Law advises Keltbray on group restructuring to strengthen corporate governance
Keystone Law Northern Ireland has advised specialist engineering and construction group Keltbray on enhancements to its corporate governance structure.
The restructuring included the creation of Keltbray Holdings Limited, a new holding company entity for the Group and all its subsidiary companies.
The Keystone NI team was led by managing director John McMahon with support from solicitor Lauren McGarry.
Peter Burnside, chief financial officer at Keltbray, said: "Acting as a trusted advisor to Keltbray, Keystone Law has helped us develop a best-practice governance structure and approach for the Group, in line with our early adoption of The Wates corporate governance principles for large privately owned companies and our customer-focused strategy for sustained growth."
Mr McMahon added: "We are delighted to have advised Keltbray on this strategically important transaction since its commencement in early 2018, which will align the company's governance structure to its key sector customers and drive its strategy for growth."
NI: O'Reilly Stewart acts for US firm in acquisition of Evron Foods/Easibake Foods
Belfast-based O'Reilly Stewart Solicitors has advised US firm Bama Companies on elements of its acquisition of Northern Ireland company Evron Foods/Easibake Foods.
The law firm's commercial department assisted the lead legal advisors, Geldards LLP, whose team was led by Peter Seary.
The O'Reilly Stewart team of Seamus McGranaghan, Christopher Bullock and Nicholas Nolan advised on commercial, property and employment elements of the transaction.