Deals roundup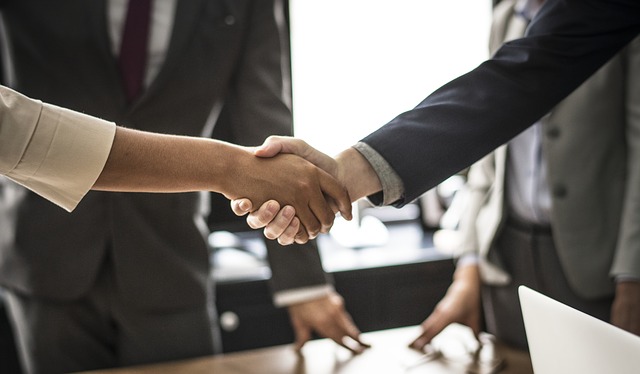 Our regular round-up of deals involving Irish law firms. Submit your deals to newsdesk@irishlegal.com.
---
Eversheds Sutherland advises KanAm Grund Group on the purchase of historic Dublin office buildings
Global law firm Eversheds Sutherland advised KanAm Grund Group on the purchase and financing of four historic buildings at 30-33 Molesworth Street, Dublin 2.
An international team led by real estate partner Cian MacGinley and banking and financial services partner Darragh Blake from the Dublin office advised the special real estate fund on all legal aspects of the cross-border transaction.
The seller was Henderson Park, a pan-European private equity real estate company based in London. Helaba London Branch, the UK branch of a financial services provider whose head office is in Frankfurt, Germany, financed the purchase.
The fully-let portfolio offers approximately 5,300 square metres of office space across four independent buildings. The building all date back to the mid-19th century and have undergone comprehensive refurbishment over the last 20 years; some were completely rebuilt, retaining only the old facade.
Among the tenants of the portfolio are Savills Commercial Ireland and the corporate law firm Maples and Calder LLP. The portfolio was bought for the special real estate fund KanAm Grund European Cities KI, which is used especially by German banks Sparkassen (savings) and Volksbanken (co-operative).
The international Eversheds Sutherland team comprised members from Ireland, Germany, Luxembourg and the UK.
Arthur Cox advises on acquisition of Irish packaging distributor

Arthur Cox has advised specialist international distribution and services group Bunzl plc on its agreement to acquire a majority interest in Irish flexible packaging distributor Abco Kovex Limited.
The proposed acquisition will complement Bunzl's existing operations by enhancing its product offering and expand its customer base both in Ireland and the UK, which in turn will allow some cross-selling opportunities.
Abco Kovex, which is based in Dublin but also has operations in the UK, is principally engaged in the sale of items such as stretchfilm, polythene and paper packaging and pallet wrap to a variety of end users in the food, construction, packaging, foodservice and pharmaceutical sectors.
Its revenue in 2019 was €23 million and the completion of the acquisition is subject to clearance of the transaction by the Irish competition authority.
The Arthur Cox team was led by corporate and M&A partner Connor Manning and including Sarah McDermott, Kylie Dollard and Eoin McCague from the corporate and M&A department, Ailish Finnerty and Elaine Mooney from the tax department, employment lawyer Grace Gannon and real estate lawyer Anne Maree Igoe.
LK Shields advises agri-tech company on €6m investment round

LK Shields LLP has acted for Irish agri-technology company MagGrow in its €6 million Series A investment round.
The investment round was led by Astanor Ventures with participation from WakeUp Capital and some existing shareholders.
MagGrow specialises in crop protection products that aim to significantly reduce waste associated with conventional pesticide spray applications, which it believes will play an important role in the sustainable intensification of global food production.
Corporate and commercial partner Philip Daly led the transaction, assisted by Ruairi Mulrean, Lester Sosa-Villatoro and Alice Pelissier.
NI: MKB Law advises venue on expansion during COVID-19 pandemic

Belfast-based MKB Law has advised a popular venue in Portrush on the licensing and planning context of extending the existing public house.
Commercial director Maria Conway advised The Quays on its plans to make productive use of an adjoining site controlled by the publican.
This included a remote court hearing to allow formal approval of the extended area to enable alcohol to be consumed by the public in the additional space.
In the course of the hearing, the publicans were commended by the court for their pragmatic and diligent approach to the current restrictions and the judge wished them well in their future endeavours.