Deals roundup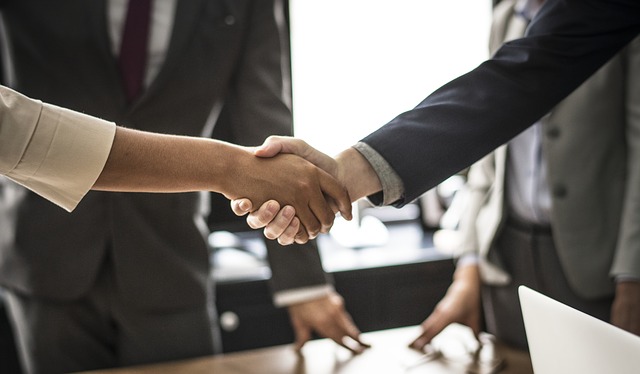 Our regular round-up of deals involving Irish law firms. Submit your deals to newsdesk@irishlegal.com.
---
Arthur Cox and LK Shields advise on Irish Daily Star takeover
Arthur Cox and LK Shields have advised the respective parties to Independent News & Media's (INM) sale of its 50 per cent stake in the Irish Daily Star to co-owner Reach plc.
The Arthur Cox team advising INM was led by corporate and M&A partner Cian McCourt and included competition and regulated markets partner Patrick Horan and corporate and M&A associate Andrew Bowdren.
The LK Shields team advising Reach plc was led by corporate and commercial partner Marco Hickey, supported by corporate and commercial associate Emma Creaven and commercial property associate Aisling Monahan.
HOMS Solicitors advises Ellab on pair of strategic acquisitions

Holmes O'Malley Sexton Solicitors has advised Ellab A/S, supported by EQT Partners, on its recent strategic acquisition of Instrument Technology Limited and Qualus.
Ellab is a global provider of solutions and services for validating, measuring, recording and monitoring critical parameters of thermal applications. In 2019, Ellab was acquired by the EQT Mid-Market Europe Fund.
George Kennedy, partner and head of corporate at HOMS Solicitors, led the team advising Ellab on the acquisition of Instrument Technology Limited. Neil O'Gorman, senior associate in corporate, led the team advising on the acquisition of Qualus.
Property partner Sandra Egan and corporate associate solicitor Shane Costelloe also worked on the transactions.
Mr Kennedy said: "We believe that private equity and inbound acquisitions will be a major feature of the Irish M&A market over the coming years and feel that we are well positioned to capitalise on this.
"We wish Ellab A/S every success with their expansion in the Irish market and we look forward to working with them and EQT Partners again in the future."
Arthur Cox advises Openet on its $180m acquisition
Arthur Cox has advised Openet, a world-leading provider of 5G charging, policy and cloud technologies, on its acquisition by Amdocs for around $180 million (€153 million).
Subject to the satisfaction of the conditions the closing, the acquisition by Amdocs, a leading provider of software and services to communications and media companies, is expected to be completed before the end of the year.
Corporate and M&A partner Connor Manning led the Arthur Cox team, with support from Sarah McDermott, Tim Gleeson and Ellen Gaffney in the corporate and M&A team; Olivia Mullooly in the technology and IP team; Ailish Finnerty and Elaine Moody in the tax team; Patrick Horan and Edel O'Connell in the antitrust and regulated markets team; Ultan Shannon, Jennifer White and Padraig Leyden in the finance team; and Kevin Langford and Grace Gannon in the employment team.
Eversheds Sutherland provides pro bono advice to Migrant Rights Centre Ireland

Eversheds Sutherland Ireland has provided pro bono legal advice to the Migrant Rights Centre Ireland (MRCI) on the formation of The Great Care Co-op.
The Great Care Co-op, which launched last week, is Ireland's first ever carer-owned cooperative in home care.
The co-op is led by migrant women and is funded under the European Social Funds Women's Entrepreneurship Stream.
Eversheds Sutherland partners with the Public Interest Law Alliance (PILA) in the provision of pro bono services and is a signatory to the Pro Bono Pledge for Ireland.
Lavelle Partners advise on liquidation of Dublin charity
Lavelle Partners has advised on the liquidation of the Caritas Convelescent Centre on the Merrion Road in Dublin.
The centre, incorporated in 2001, has been closed since the end of March due to the COVID-19 pandemic.
The High Court recently granted the petition of its directors to appoint joint provisional liquidators.
The centre is no longer viable because of the absence of private funding and the cost of its 65 staff members.