Deals roundup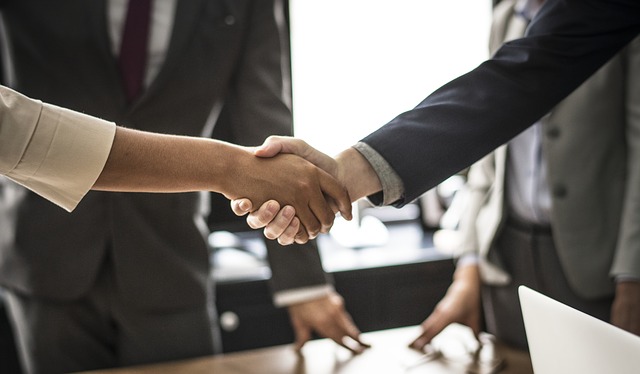 Our regular round-up of deals involving Irish law firms. Submit your deals to newsdesk@irishlegal.com.
---
Arthur Cox works with Akin Gump LLP on €5 billion debt restructuring
Arthur Cox has worked with US law firm Akin Gump LLP to advise a group of unsecured creditors on an Irish scheme of arrangement which was approved by the High Court yesterday.
The scheme of arrangement was presented by Nordic Aviation Capital DAC and its wider group pursuant to the Companies Act 2014 and was approved by Mr Justice David Barniville yesterday.
The Arthur Cox team was led by London-based partner Kathleen Garrett and included Dublin partners Elizabeth Bothwell, Michael Coyle and Ryan Ferry and associates Ruth Lillis and Patrick Munnelly.
The firm said the outcome "demonstrates the usefulness and flexibility of an Irish scheme of arrangement and the viability and effectiveness of Ireland as a location for complex international restructurings".
"The speed with which complex schemes of arrangement of this nature can be completed in Ireland was particularly evident in this instance, with the scheme coming to fruition in approximately three months," it added.
ByrneWallace advises PrecisionBiotics shareholders on €80m Danish acquisition

ByrneWallace has advised the shareholders of Irish probiotics company PrecisionBiotics Group Limited in relation to its €80 million acquisition by Danish biotechnology group Novozymes.
The Cork-based company has a leading position in the development and commercialisation of probiotics for human gut health, and markets and sells a range of clinically backed products.
The transaction is worth €80 million on a cash-free debt-free basis, supplemented by an earn-out structure. The acquisition will provide Novozymes with additional access to the consumer health market, specifically the probiotic supplements market, which is expected to grow significantly over the next three to five years.
The multi-disciplinary ByrneWallace team was led by Colin Sainsbury, partner and head of life sciences; Gillian O'Shaughnessy, corporate partner; and Daniel Holohan, corporate senior associate.
NI: A&L Goodbody advises global healthtech firm on £5.1m funding round
The Belfast office of A&L Goodbody (ALG) has advised global healthtech company Neurovalens on a £5.1 million funding round.
The funding will be used to expand on the success of the company's initial clinical trials and develop its technology's application for other medical conditions.
The A&L Goodbody team was led by corporate partner Peter Stafford, assisted by solicitors Laura Barron and Tiernan McKeown.
One of the first investments in Northern Ireland by the British Business Bank's Future Fund, the funding round was led by IQ Capital and also included investment from Wharton Asset Management Company, The Angel CoFund (ACF), Techstart Ventures and Co-Fund II (ERDF) managed by Clarendon Fund Managers.
Mr Stafford said: "Neurovalens is a tremendous example of an indigenous firm that has established a growing footprint in the global healthtech sector thanks to its strong commitment to R&D and innovation.
"Despite additional challenges posed by the COVID-19 pandemic, we are proud to have the supported company in closing out this funding round at a critical juncture as it enters this exciting new growth phase."
Eversheds Sutherland advises Bio-Marine Ingredients Ireland on successful investment transaction
Eversheds Sutherland has advised the shareholders and management of Bio-Marine Ingredients Ireland Limited (BII) in respect of its successful fundraising from EIIS investors sourced by their corporate finance partners, Cantor Fitzgerald Ireland.
The investment in BII, which has worked with Eversheds Sutherland for some years, will be used to grow the company, which is already one of the leading marine ingredients companies operating in Ireland.
Corporate partner Gavin O'Flaherty led the cross-practice team, assisted by Joe De Paor and Oisin Murphy in the corporate team, Alan Connell and Robert Dever in the tax team, and Vivienne Feaheny, Audrey McGrath and Gavin Clare in the company secretarial team.
Mr O'Flaherty said: "We were delighted to provide guidance throughout this transaction to Jason and his team. This demonstrates our expertise in working with emerging and expanding Irish companies as they explore their growth potential.
"This transaction also builds on our experience of completing large transactions during the current restrictions, such as leading on the successful sale of Arachas Corporate Brokers Limited to the joint funds of Madison Dearborn Partners and HPS."
LK Shields advises Tool & Plastic Industries on acquisition by Technimark

LK Shields has advised Irish-based company Tool & Plastic Industries Ltd in the sale of their business to Technimark.
T&P, which has a long-standing relationship with LK Shields, specialises in competitive and innovative contract GMP Cleanroom moulding and assembly solutions.
An industry leader, the company is headquartered in Longford with an additional facility in Ostrava, Czechia.
Corporate and commercial partner Ruairí Mulrean led the law firm's team advising on the transaction.
Arthur Cox advises Independent News & Media group on the acquisition of Cartell.ie
Arthur Cox has advised Independent News & Media (INM) on the acquisition by its subsidiary, CarsIreland, of Cartell.ie, an Irish motoring data company.
The firm's team was led by corporate and M&A partner Cian McCourt and included corporate and M&A associates Andrea Bowdren and Amina Flynn.
Mr McCourt said: "We are pleased to have advised INM on this acquisition, which diversifies and expands its offering in the Irish motor industry and represents another important investment by the Mediahuis group, INM's parent company, in the Irish market."