Deals roundup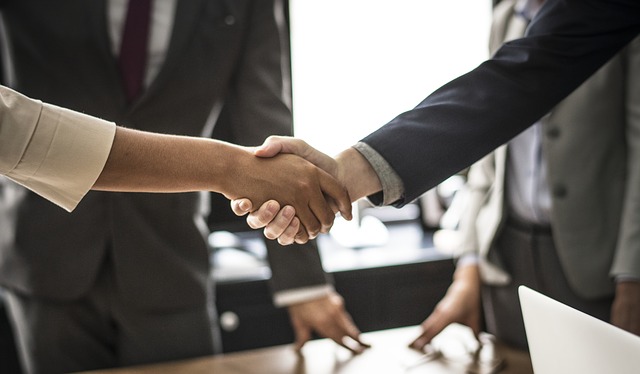 A round-up of deals involving Irish law firms. Submit your deals to newsdesk@irishlegal.com.
---
NI: Cleaver Fulton Rankin advises Irish e-learning company on merger
Belfast-based Cleaver Fulton Rankin has played an integral role in the acquisition of e-learning company Logicearth Learning Services by international communications group, The Creative Engagement Group (TCEG).
Logicearth Learning Services, based in Belfast and Dublin, supports blue-chip companies to drive business performance from within, through digital learning solutions.
Hilary Griffith, director in Cleaver Fulton Rankin's corporate and commercial department, led the team advising on the transaction.
Ms Griffith said: "We are delighted to have been involved in the acquisition of Logicearth by an international communications group.
"As a digital challenger, the merger will support Logicearth's strategic approach by combining digital strengths to enhance its business services. We look forward to seeing the continued growth and development of Logicearth as part of The Creative Engagement Group."
Peter Carlin, director of Logicearth Learning Services, said: "Hilary and the team were highly organised and communicative.
"They were able to proactively navigate the complexities of the deal while understanding the nature of our business, we felt that they were in full control at all times. It was such a relief as it enabled us to continue to run the business without much distraction."
Arthur Cox advises AIB on 'STS' securitisation of residential mortgage loans
Arthur Cox has advised AIB plc in respect of a securitisation by EBS d.a.c. and Haven Mortgages Limited of a circa €4 billion portfolio of performing residential mortgage loans arranged by BofA Securities.
The RMBS is intended to qualify as a simple, transparent and standardised (STS) securitisation, the first Irish RMBS transaction to be so designated since the Securitisation Regulation (Regulation (EU) 2017/2402) came into effect on 1 January 2019. The notes issued by Burlington Mortgages No. 1 DAC are listed on the regulated market of Euronext Dublin.
The Arthur Cox team was led by Cormac Kissane, partner and head of finance, assisted by senior associate Aisling Kelly and associate Sinéad Williams in the finance team, and supported by partner David Kilty and associate Elaine Mooney in the tax team.
NI: TLT advises Guinness Asset Management on sale of clean technology assets
TLT has advised Guinness Asset Management on the sale of multiple clean energy projects to Albion Community Power.
The transaction comprised a portfolio of mixed clean energy technologies from three companies, including three rooftop solar assets and an on-site behind-the-meter battery storage asset with a combined capacity of 6.8MW.
Guinness sold the companies on behalf of Guinness EIS investors to Albion Community Power LP, managed by leading independent investment manager Albion Capital.
Belfast-based real estate partner Kevin Murphy joined TLT's Bristol-based team advising on the corporate transaction documentation, leases, and other project documentation.
The Bristol members included partner and head of clean energy and real estate Maria Connolly; corporate clean energy partner Antonia Silvestri and chartered legal executive Nick Rains (corporate); associate Jessica Jeanes (real estate); legal director Stuart Urquhart (commercial and regulatory); and legal director Fergus Charlton (planning).
DLA Piper advises Amtivo on acquisition of Dublin-based Certification Europe

DLA Piper has advised UK-based Amtivo on its acquisition of Dublin-based Certification Europe (CE).
Established in 1999 and headquartered in Dublin, CE has offices in Japan, Italy and the UK, establishing an impressive international footprint for the Amtivo Group in key markets.
CE performs more than 10,000 assessments every year for customers including micro-enterprises as well as multinationals, government departments and state bodies.
Michael Brophy, CE's CEO, said: "Having built a market leading ISO certification, training and inspection business over the last 20 years, we are delighted to be joining the Amtivo Group. We bring access to several core markets, plus genuine leadership, skillset and knowledge in the key area of IT and data security.
"We look forward to combining this with Amtivo's unique go-to-market approach and technology, which will help us provide an even better and wider variety of services to our customers and provides us with an innovate and market leading approach to swiftly scaling our international operations."
NI: A&L Goodbody advises on seventh wind farm acquisition for Greencoat
A&L Goodbody has advised Greencoat UK Wind on its acquisition of the Slieve Divena II wind farm from SSE Renewables, Greencoat's seventh wind farm purchase in the last six years.
The £51 million deal is the highest-value wind farm acquisition in Northern Ireland so far this year and adds to Greencoat's portfolio of wind farms across Northern Ireland, including six in Co Tyrone, two in Co Fermanagh and one in Co Londonderry.
Mark Stockdale, energy partner at A&L Goodbody, led the Belfast-based team advising on the transaction.
Mr Stockdale said: "This acquisition of the eight turbine Slieve Divena II is a great addition to the 12 turbines at neighbouring Slieve Divena I, which we also acquired for Greencoat from SSE in 2017.
"This deal is the latest in what has been a particularly active 12 months for the energy industry in Northern Ireland. At ALG, we would expect to see further activity and consolidation as projects which were commissioned before the ROC subsidy closed in 2018 are now brought to market."