Deals roundup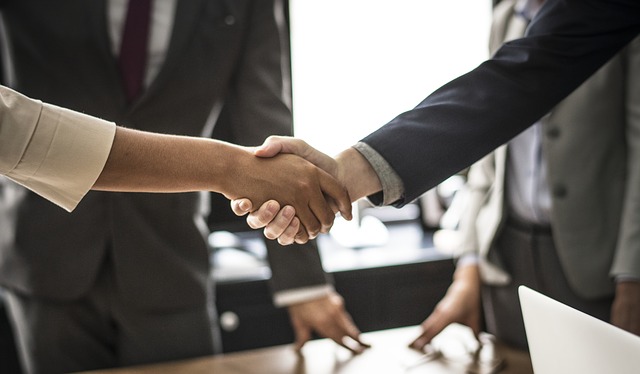 ---
Matheson advises Ally Bank on $2bn US auto loan securitisation
Matheson acted as Irish legal and tax counsel in connection with the $2 billion Juniper Receivables 2019-1 DAC securitisation of US auto contracts acquired by Ally Bank.
Ally Bank is also the sponsor, servicer and administrator of the transaction. Ally Bank is one of the largest providers of automotive financing in the US and has been in the business for almost 100 years, originating in excess of $30 billion of new auto contracts each year recently. Matheson also acted as Irish listing agent.
The Matheson team was led by Alan Keating, who was assisted by tax partner Kevin Smith, finance and capital markets associate Gearoid Murphy and head of listing services Margot Carty.
Mr Keating, New York resident partner in finance and capital markets, said: "We are once again delighted to have worked with Ally Bank on yet another successful Irish securitisation of US auto loans for the Ally Bank team.
"The transaction closed on 6 August 2019 and represented the first securitisation involving an Irish issuer under the new Securitisation Regulation for Ally Bank."
---
NI: Millar McCall Wylie advises Hays Travel on Thomas Cook acquisition

Belfast firm Millar McCall Wylie advised independent travel agents Hays Travel in its significant agreement to acquire the retail portfolio of Thomas Cook stores across the UK.
Real estate partner Simon Fleming led the team in advising on the Northern Ireland aspects of the deal, potentially saving more than 100 jobs across the 23 stores in the region.
Mr Fleming said: "We are really pleased to have supported Hays Travel in its momentous purchase of Thomas Cook stores in Northern Ireland.
"We recognise how this Hays Travel deal will save many jobs and have a significant impact on the local economy, and we are really proud to have played our part in that."
The Millar McCall Wylie team worked closely with Hays Travel and advisors across the UK to secure this deal.
---
Dillon Eustace advises QIC on first China Corporate Bond Fund
Dillon Eustace recently advised QIC (Queensland Investment Corporation), one of the largest institutional investment managers in Australia, on the launch of its first China corporate bond fund.
The Irish-domiciled fund, which will be sub-advised by Ping An of China, is the first UCITS fund approved by the Central Bank of Ireland to focus solely on Chinese corporate bonds.
The Chinese bond market is the second-largest in the world, but foreign participation is still relatively low. The QIC Ping An China Corporate Bond Fund aims to close the gap by offering Australian and global investors access to the opportunities on offer in this exciting market, via a strong partnership between two trusted financial institutions.
Dillon Eustace partners Brian Dillon and Cillian Bredin and solicitor Daniel Clifford advised QIC and UCITS management company Carne Global Fund Managers (Ireland) Limited on the fund launch.
Mr Dillon said: "This is a landmark product – the first UCITS fund approved by the Central Bank of Ireland focusing solely on Chinese corporate bonds. We were delighted to work with our long-standing client, QIC on the successful fund launch."
---
DLA Piper advises on launch of Lendable credit opportunities fund

DLA Piper has advised the digital lending platform Lendable on the launch of its first Luxembourg fund, with Credit Suisse providing up to £225 million of financing.
The law firm's multi-jurisdictional team involved lawyers across the UK, Luxembourg and Ireland, who advised Lendable on all aspects of the transaction.
Martin Bartlam, international group head of finance and projects, said: "We are delighted to have worked with Lendable, one of the UK's fastest growing personal finance platforms, in designing and structuring a multi-tier funding structure that brings significant financial strength to its business infrastructure.
"DLA Piper was able to bring together a seamless multi-jurisdictional team of experts in funds, securitisation, corporate structuring, tax and regulatory compliance from its offices in London, Luxembourg and Dublin to complete this transaction."
Mr Bartlam led the UK team, assisted by senior associate Marcus Lovatt and associate Mariel Luna. Corporate counsel Marcel Bartnik led the team in Luxembourg, while finance partner Conor Houlihan and legal director Eileen Johnston led the team in Ireland.