Deals round-up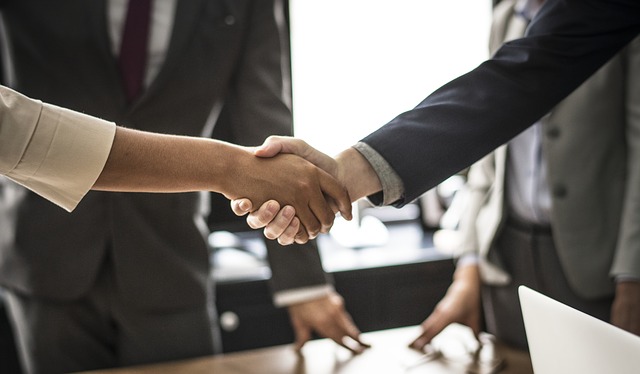 A round-up of deals involving Irish law firms. Submit your deals to newsdesk@irishlegal.com.
---
Fieldfisher and Cleaver Fulton Rankin advise on Harland & Wolff acquisition
European law firm Fieldfisher and Belfast-based Cleaver Fulton Rankin have advised InfraStrata on its £5.3 million acquisition of Harland & Wolff.
Fieldfisher insolvency and restructuring partner Michelle Shean led a team advising on the structuring and execution of the historic shipyard's acquisition from administrators BDO Northern Ireland.
Ms Shean said: "We are delighted to have helped InfraStrata successfully conclude its purchase of Harland & Wolff and we look forward to assisting them with the next phases of developing Islandmagee."
A team of commercial real estate and banking lawyers at Cleaver Fulton Rankin, led by real estate director Joe Marley, also provided integral advice to InfraStrata.
Mr Marley said: "Our involvement in this important acquisition illustrates the quality and expertise of the commercial real estate and banking teams at Cleaver Fulton Rankin.
"We have recently been involved in many other noteworthy transactions, and have significant expertise in providing practical legal solutions to facilitate successful deals."
Reddy Charlton advises on Kildare hospital acquisition
Reddy Charlton has advised on the acquisition of Clane General Hospital by private healthcare provider UPMC in partnership with the Institute of Eye Surgery (IOES).
Partner Elaine McGrath advised IOES in connection with the transaction, which has seen the hospital renamed UPMC Kildare Hospital.
UPMC and IOES already worked together in the UPMC-owned Whitfield Clinic and are committed to collaborating on the delivery of an ophthalmology network of excellence.
NI: A&L Goodbody advises on £40m retail park acquisition
A&L Goodbody has advised a real estate investment trust (REIT) on the £40 million acquisition of Sprucefield Retail Park in Lisburn.
Belfast commercial property associate Greg Martin advised NewRiver REIT plc on the deal, the largest real estate deal in Northern Ireland this year.
The transaction is NewRiver's second acquisition in Northern Ireland, having acquired Abbey Centre in Newtownabbey in 2014.
Ronan Daly Jermyn advises UCD on third phase of technology centre
Ronan Daly Jermyn advised University College Dublin (UCD) on legal arrangements for the third phase of the Food for Health Ireland centre.
The technology centre, based in the university, aims to improve global health through innovation in functional food.
It is set to receive €7.2 million over the next five years from Enterprise Ireland, which will be matched with €7.2 million from Irish industry partners and a further €7.2 million from competitive sources.
Partner Diarmaid Gavin and solicitor Marie Gavin, from RDJ's intellectual property team, led a team advising on the latest phase.
Three firms advise on Aston Lark's acquisition of Irish broker
Eversheds Sutherland, Matheson and J R Sweeney LLP have advised on Aston Lark's acquisition of Ireland-based Wright Insurance Brokers.
Staff in the Dublin and Birmingham offices of Eversheds Sutherland and Matheson advised Aston Lark, while J R Sweeney corporate partner Bryan Sweeney acted for Wright Insurance Brokers.
Mr Sweeney told Irish Legal News that his firm is "delighted to be associated with Tony and Breda Wright and all of the team who will continue with the venture as investors in Aston Lark".
They will continue as members of the Board of Wright Group Brokers and also continue with their involvement in Patrona Underwriting Limited, a wholesale underwriting company providing insurance products to the brokerage community in Ireland.