Dana wins defamation strike out application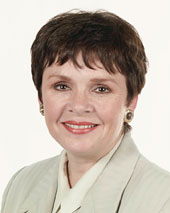 The High Court in Dublin has granted applications by singer Dana Rosemary Scallon to strike out 10-year-old defamation actions issued against her.
Mr Justice Brian O Moore acceded to motions applications made by counsel Eamonn Dornan to strike out the defamation proceedings issued against Ms Scallon.
Susan Stein and Susan Gorrell, both relatives of Ms Scallon, issued proceedings against her arising out of a statement she made during an interview with TV3 in October 2011. The interview related to allegations against Ms Scallon's brother, John Brown.
Ms Gorrell claimed that she had been abused by Mr Brown, accusations that were described by Ms Scallon as false and malicious.
She asserted that the allegations had been made as part of a campaign of threats, bullying, lies and deception by the plaintiffs in order to attempt to destroy her good character and integrity. Ms Scallon strenuously denied all allegations against her brother.
In June 2014, at the point of commencement of criminal proceedings against Mr Brown, TV3 who were named as second defendants in the action along with Ms Scallon, agreed a settlement with Ms Stein and Ms Gorrell.
Mr Brown was later fully acquitted on all charges.
Ms Scallon sought a security for costs order against the two women, meaning money would have to be put up in court by the plaintiffs to cover legal costs if they lost the case.
After an initial refusal by the High Court, the Court of Appeal granted an order for security for costs in favour of Ms Scallon. No efforts were made by the two women to comply with the order and the successful applications yesterday were brought against a background of ongoing delay by the plaintiffs.
Speaking after the latest court's ruling to strike out the proceedings, solicitor Kevin Winters of KRW LAW said: "We welcome the court's decision to throw these cases out. Dana has waited over 10 years to get to this point. In granting the applications Mr Justice O Moore stated the proceedings 'weighed heavily' on Dana. We now intend to issue High Court proceedings for malicious falsehood.
"An application against TV3 for a contribution to costs will be listed later this year. The rulings amount to complete vindication of Dana and her brother John Brown who has suffered terribly as a result of unfounded allegations."
Ms Scallon also added: "I am delighted at the dismissal of these unfounded claims. I believe the courts were used to pursue a personal malicious vendetta against me and my family. This case did not have any merit and was used to seek publicity.
"When the Court of Appeal granted my security for costs application it established the Plaintiffs had the means to pursue the case but they failed to do so. I think that speaks volumes. I have now instructed my lawyers to take immediate steps to issue malicious falsehood actions against Susan Stein and Susan Gorrell. I want to thank the Court for facilitating the applications. Today is simply an immense relief for me and my family."