Criminal barristers to receive legal aid payments during coronavirus lockdown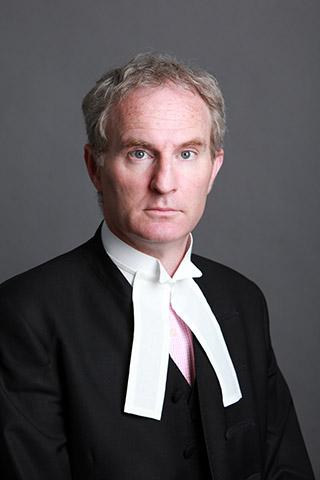 Criminal barristers have been told they will receive legal aid payments for adjourned cases during the coronavirus lockdown and "refresher fees" when trials resume.
The Department of Justice confirmed in response to representations from The Bar of Ireland that brief fees will be paid now in respect of defendants on legal aid for all trials and hearings between 12 March 2020 and 10 June 2020 where those trials have been adjourned because of the COVID-19 emergency.
The approach is in line with the approach taken by the Director of Public Prosecutions (DPP) for prosecuting counsel.
In a circular issued over a week ago, Michéal P. O'Higgins SC, chair of the Bar Council, confirmed that a "refresher fee" will be paid when the cases eventually come for trial.
He added: "For any case in which the Director pays a higher brief fee, the discrepancy will be reconciled once the DPP sets the fee and transmits the information to Killarney. The Department indicates that this will be at the end of the case.
"We will ask the DPP to ensure that her office transmits this information to Killarney as soon as her counsel are paid the fee and we will be urging the Department to reconcile those discrepancies as soon as possible thereafter, so that the parity principle continues to be maintained."
Mr O'Higgins said the Bar is "grateful to the DPP and the Department for the speed with which they positively responded to our representations".