Court of Appeal: Garda's Disclosures Tribunal appeal rejected
The Court of Appeal has dismissed an appeal taken by a garda criticised by the Disclosures Tribunal.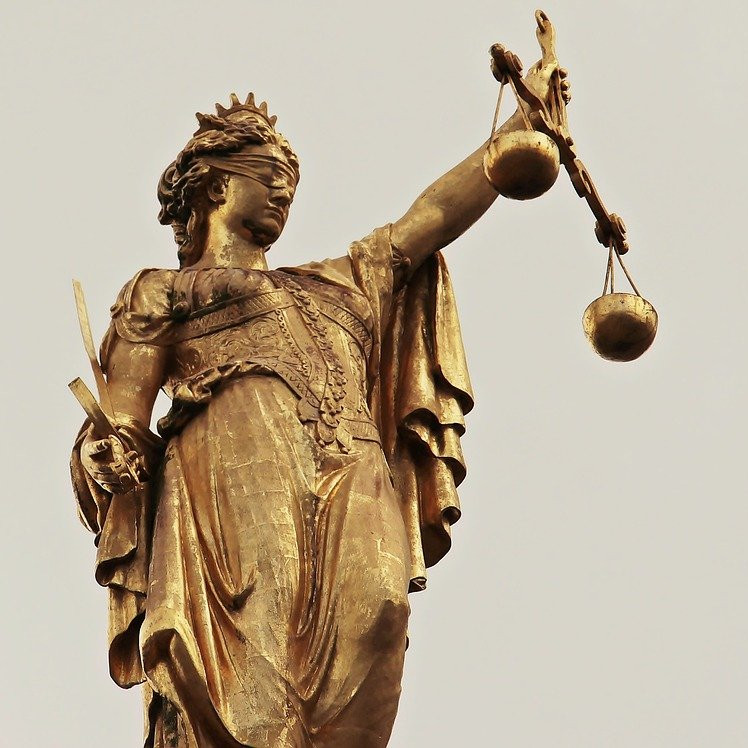 About this case:
Citation:

[2020] IECA 168

Judgment:

Court:

Court of Appeal

Judge:

Mr Justice Seamus Noonan
The appeal was brought from the judgment of the High Court primarily on the issue of objective bias.
Background
Keith Harrison, a member of An Garda Síochána, was transferred to Buncrana, Co Donegal in March 2011, having requested the transfer to pursue a personal relationship with Marisa Simms in Donegal. She is the sister of Martin McDermott, who drove a motor vehicle at high speed while escaping lawful apprehension by gardaí in December 2009. He collided with a garda patrol car, killing Garda Gary McLoughlin, and leaving another garda seriously injured.
At the time of the transfer, Mr McDermott was awaiting trial on a charge of motor manslaughter, of which he was subsequently convicted. At that time, Gda Harrison's superiors were unaware of his relationship with the sister of the accused. When this became known, it became "the source of considerable bad feeling" between Gda Harrison and his colleagues. Chief Superintendent Terry McGinn was in command of the Donegal Division at the time. Gda Harrison was transferred against his wishes to Donegal Town Garda Station in June 2011.
Gda Harrison and Ms Simms began living together as domestic partners, and in September 2013, an argument took place between them. On 6 October 2013, Ms Simms attended at Letterkenny Garda Station and made a lengthy statement detailing a number of complaints against Gda Harrison. Chief Superintendant McGinn convened a meeting of senior garda management two days later, to consider the matter and determine what steps were to be taken in consequence of the statement.
The argument took place in the presence of her children, and a referral to the HSE was made by one of the senior officers at the meeting. The matter was also referred to the Garda Síochána Ombudsman Commission but it was ultimately not pursued. Ms Simms later withdrew her statement. Subsequently, a member of the Child and Family Agency (Tusla) attended at Ms Simms' home in February 2014 by agreement and interviewed the children. No issues arose and the Tusla files were closed.
Disclosures Tribunal
In February 2017, the Oireachtas established the Disclosures Tribunal, and appointed Mr Justice Peter Charleton its sole member. The tribunal's terms of reference were primarily concerned with investigating allegations involving two garda whistleblowers Sergeant Maurice McCabe and Superintendent David Taylor.
The terms of Modules 'N' and 'O' of the Tribunal were to investigate "contact between members of An Garda Síochána and Tusla in relation to Garda Keith Harrison" and to investigate "any pattern of the creation, distribution and use by Tusla of files containing allegations of criminal misconduct against members of An Garda Síochána who had made allegations of wrongdoing within An Garda Síochána and of the use knowingly by members of An Garda Síochána of these files to discredit members who had made such allegations."
The Disclosures Tribunal's second interim report in November 2017 was described as "a report relating to Garda Keith Harrison". This report was highly critical of Gda Harrison and Ms Simms and rejected all of their allegations. He was again the subject of significant criticism in the tribunal's third interim report in October 2018.
Gda Harrison said that he became aware of two articles in The Irish Times, published in March 2006, which referred to proceedings before the Morris Tribunal, in which Mr Justice Charleton appeared as senior counsel on behalf of the tribunal. The reports concerned a statement made by Peter Charleton SC at the Morris Tribunal concerning Chief Superintendent McGinn which Gda Harrison claimed give rise to the appearance of bias on the part of Mr Justice Charleton in dealing with the appellant at the Disclosures Tribunal. He brought proceedings seeking certiorari grounded on this alleged prior professional interaction.
In the High Court, Ms Justice Aileen Donnelly found that "no reasonable person could have a reasonable apprehension of bias based on the overlapping working period". She noted that while the statement of grounds appeared to include a claim of actual bias, the case was advanced before the High Court on the sole basis of objective bias. The court held that the test for objective bias posited by Ms Justice Susan Denham in Bula Limited v Tara Mines Limited (No. 6) [2000] 4 IR 412 was the relevant test, which is whether a reasonable person in the circumstances would have a reasonable apprehension that the applicants would not have a fair hearing from an impartial judge on the issues: "The test does not invoke the apprehension of the judge or judges. Nor does it invoke the apprehension of any party. It is an objective test – it invokes the apprehension of the reasonable person." The test was applied to a tribunal of inquiry in O'Callaghan v Mahon [2008] 2 IR 514.
Court of Appeal
Appealing to the Court of Appeal, Gda Harrison submitted that there was a duty of candour on Mr Justice Charleton to disclose his prior links to Chief Superintendent McGinn as per R (Huddleston) v Lancashire County Council [1986] 2 All ER 941 (approved by the Supreme Court in RAS Medical Limited v Royal College of Surgeons in Ireland [2019] IESC 4) and Murtagh v Kilraine [2017] IEHC 384. He relied on a number of the leading cases on bias including Bula Limited v Tara Mines Limited (No. 6) [2000] 4 IR 412, Goode Concrete v CRH Plc and Ors [2015] IESC 70 and O'Callaghan v Mahon [2008] 2 IR 514. Reliance was also placed on Keegan v District Judge Kilraine [2011] IEHC 56 and Kenny v Trinity College [2007] IESC 42.
The Supreme Court judgment in Shatter v Guerin [2019] IESC 9 makes clear that an allegation in bias ought not be made without a sufficient factual basis. Reliance was placed on the judgment of the Court of Appeal of England and Wales in Jones v DAS Legal Expenses [2003] EWCA Civ. 1071. Gda Harrison argued that it was not for him to establish the nature of the relationship between the respondent and Chief Superintendent McGinn at the Morris Tribunal but rather a matter for the respondent to have disclosed that before investigating matters concerning Gda Harrison.
Conclusion
Mr Justice Seamus Noonan, with whom Ms Justice Mary Faherty and Ms Justice Ann Power agreed, dismissed the appeal, stating that the High Court was right to reject his claim.
The provisional view of the court was that costs should be awarded against Gda Harrison, but that he was at liberty to seek an alternate order by the delivery of a written submission within 14 days, with 14 days for the respondent's reply. In default, an order of costs is to be made against him.