Court denies family reunification to citizens who came to Ireland as refugees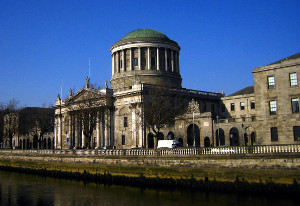 Two people who came to Ireland as refugees but subsequently naturalised as Irish citizens have failed in their court bid to access the family reunification scheme.
Ms Justice Marie Baker, sitting in the Court of Appeal, today handed down judgment in the test cases 'MAM' and 'KN', which were heard jointly.
The cases concerned the refusal of the Minister of Justice and Equality to allow the two people to access the family reunification scheme on the basis that they were no longer refugees.
In her judgment, Ms Justice Baker said that the declarations of refugee status of the two people at the centre of the cases had been revoked by operation of law once they acquired Irish citizenship and that, as such, they could not succeed in their applications for family reunification.
The Irish Human Rights and Equality Commission, which intervened in the case as amicus curiae, is examining the ruling.
In its legal submissions, the commission concluded that article 8 of the ECHR, which protects private and family life, does guarantee a right to family reunification to refugees even if they have acquired citizenship.
Chief commission Emily Logan said: "While examining this ruling from the Court of Appeal, the commission will continue to emphasise the need for the State to keep under review its approach to family reunification following significant changes made under the International Protection Act of 2015."