Coronial experts to explore case for reform at ICCL event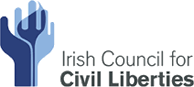 Leading experts on coronial systems will explore the case for major reform at an event hosted by the Irish Council for Civil Liberties (ICCL) next week.
The civil liberties group is co-ordinating new research into the coronial system and has organised the event to draw on the expertise of people who ahve worked on some of the most controversial cases in England and Northern Ireland, such as the Ballymurphy and the Hillsborough cases.
The Deaths in Contested Circumstances and Coroners' Inquests: Time for Reform? event will hear from London solicitor Raju Bhatt; Dr Kathryn Chadwick of Manchester Metropolitan University; Deborah Coles, director of INQUEST; Dr Vicky Conway of Dublin City University; and Professor Phil Scraton of Queen's University Belfast.
Tickets for the free event next Thursday 7 February 2019, 4pm, are available from EventBrite.