Comyn Kelleher Tobin appoints partner and two solicitors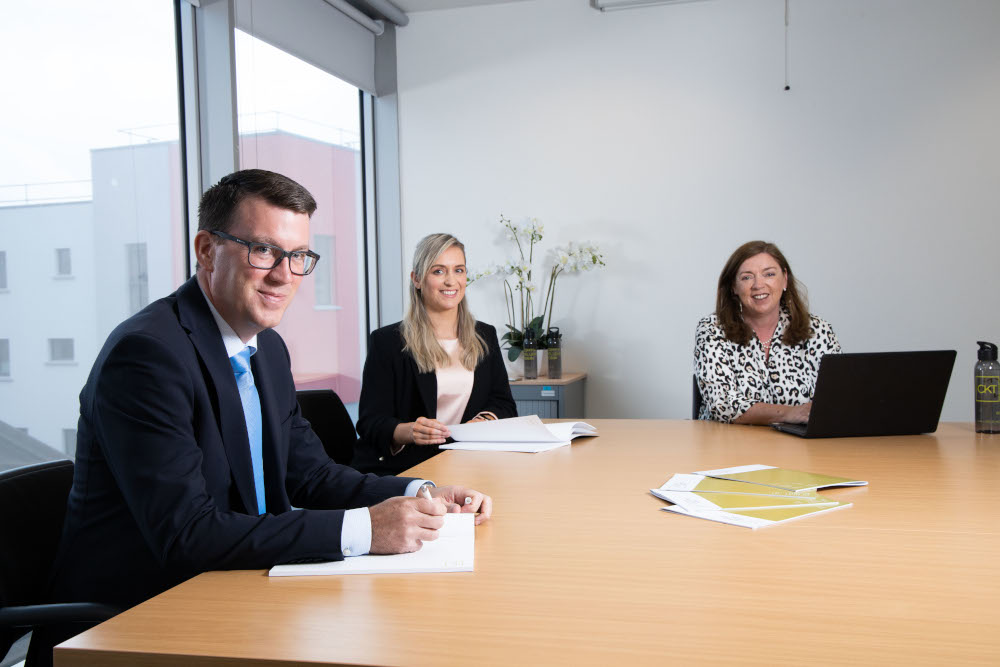 Comyn Kelleher Tobin (CKT) has continued its growth in Cork and Dublin with the appointment of a new partner and two new solicitors.
David Ryan, who joined the firm three years ago, has been promoted to partner in the firm's real estate department in Cork.
Clare Daly has joined the firm as a solicitor in the child care team and Julie McEvoy has joined as a solicitor in litigation and dispute resolution.
Mr Ryan has nearly two decades of experience as a solicitor, acting on behalf of financial institutions, local authorities, public bodies, corporate and private clients.
Ms Daly brings over 14 years' experience in legal practice, with particular experience in child protection, data protection, child and family law, and defence litigation.
Ms McEvoy has nine years' experience in commercial dispute resolution and proceedings, having acted in the High and Commercial Court on behalf of Irish and international Insurers.
Managing partner Deborah Moore said: "It has been a very challenging year and I am proud of the tremendous effort our team have made in adapting to this year's new way of working. We have wonderful clients who deserve the best service and expertise possible, and this investment in our people is a great boost.
"In the last five years, we have experienced 64 per cent growth, and to facilitate this growth, we relocated to George's Quay in Cork and Lincoln Lane in Dublin. This year we have become more agile and innovative with our investment in technology, allowing us to provide outstanding service to our clients.
"We have successfully met the challenges resulting from the pandemic. There's increased demand for our services which has enabled us to make these appointments and we are committed to investing in our growing business."