Children in direct provision being failed due to lack of oversight and 'culture of fear'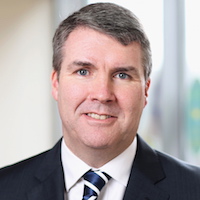 Children and families in direct provision are being failed due to a lack of sufficiently robust oversight mechanisms and a "culture of fear" around raising complaints, the Ombudsman for Children's Office (OCO) has said.
Launching the report, ombudsman Dr Niall Muldoon said government plans to bring direct provision to an end by 2023 "should not prevent immediate improvements in the direct provision system".
He added: "The investigation we are publishing today is an own volition investigation which is significant as we do not regularly use our power to investigate without a complaint.
"This underlines the very difficult and vulnerable position that children and families in direct provision find themselves in."
Although the OCO began accepting complaints on behalf of children in direct provision in 2017, it believes asylum seekers remain reluctant to complain or draw attention to themselves.
It launched an own volition investigation after a visit to one centre led to a parent – who would not submit a formal complaint for fear of reprisals – raising concerns about overcrowding, the nutritional content of the food, the lack of safe play areas for children, and poor communication by centre management about facilities and on how to make a complaint.
The OCO later found that staff members at the centre had not been vetted to work with children nor trained in child protection, that a serious child protection concern was not reported, and that parents were erroneously told that their children may be removed by child protection and welfare services if they did not supervise them properly in the centre.
There were no interpretive services in the centre which effectively gagged parents who may have wished to make a complaint on behalf of their children. The OCO was worried there may be a "culture of fear" within the centre and that this had gone undetected by IPAS, who contracted these services and had oversight of them.
The OCO then decided to expand its investigation to include all accommodation centres where refugees and asylum seekers were residing as it could not be sure that the issues were isolated to one place.
Its report calls for IPAS to immediately end the use of commercial emergency hotels and put in place a well-resourced quality assurance mechanism to monitor complaints, child protection and welfare concerns and any other incidents in order to be assured about the quality of services provided to families in all centres.
It stresses the need for extensive cultural sensitivity training, as well as training in gender, equality, human and children's rights training for staff working in direct provision centres.
The report also asks Tusla to recognise the vulnerability of children within the international protection process and to develop an intercultural strategy.
Welcoming the report, Tanya Ward, chief executive of the Children's Rights Alliance, said: "It's clear from this report that the continued use of hotels and congregated settings for refugees and people seeking protection is just not workable and leads to institutionalisation.
"It's also clear that the failure to get an independent inspection regime up and running like the Health Information and Quality Authority has meant that child protection failings have not been picked up.
"The government urgently needs to get HIQA up and running as the inspection body for refugee accommodation."