Child law expert Dr Conor O'Mahony appointed special rapporteur on child protection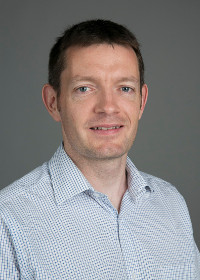 Child law expert Dr Conor O'Mahony has been appointed as special rapporteur on child protection for a three-year term.
Dr O'Mahony is director of the child care law clinic at UCC, where he has supported litigation concerning children and advocated for law reform in the area of child law. He has published widely on his areas of expertise and contributes regularly to analysis in the national media.
He holds a PhD from the University of Wales, Aberstwyth and has lectured in UCC since 2005. He has been invited to address sessions of the Constitutional Convention, the Citizens' Assembly and a number of joint Oireachtas committees.
Welcoming him to the role, Children and Youth Affairs Minister Dr Katherine Zappone said: "Conor has a distinguished career in the area of Child Law, Children's Rights and Constitutional Law and I look forward to working with him during his term."
The appointment follows an open competition run by Public Appointments Service (PAS).
Dr O'Mahony succeeds Dr Geoffrey Shannon in the role, who he praised on Twitter for "his excellent work over many years".
Dr Zappone said: "I would like to sincerely thank Dr Shannon for his dedication and commitment to the work in this area. He has delivered a comprehensive annual report to Government in each of the years 2007 to 2018. The child welfare and protection matters raised in his reports are relevant to a broad span of Departments and statutory agencies.
"I consider that his reports have provided important input into the development and review of child protection policy and legislation and have provided an objective and independent expert view of the child protection system in Ireland."