Child care case reports show children suffering serious mental health issues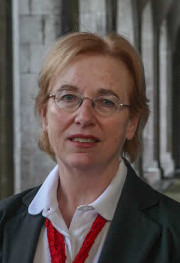 Serious mental health issues among children, the care of unaccompanied minors and domestic violence all feature in the latest volume of reports from the Child Care Law Reporting Project (CCLRP).
The CCLRP has today published 53 case reports from proceedings in courts around Ireland where applications were made to take children into care.
Concerns about the risk domestic violence poses to children feature in six of these cases, over 10 per cent of the total, and difficulties in obtaining appropriate treatment for children with serious mental health issues feature in four.
In one of these cases, Tusla reported difficulties in finding a suitable residential placement for a disturbed young boy who was too young for a special care placement, which is only open to children between the ages 11 and 18 who can be detained in such a unit for therapeutic and educational support.
The District Court also heard applications concerning five children who were in the State unaccompanied by a parent or guardian, including one who had gone missing from care. Ongoing issues of neglect arising from addiction to alcohol or drugs, cognitive disability or parents' mental health issues continued to give rise to care applications by Tusla.
The reports also reveal some positive outcomes for children and their families. They include the case of a boy who spent 11 years in care and was preparing to sit his Leaving Certificate with a view to studying social work, as well as the reunification of a young mother and her baby following the discharge of a supervision order, where the mother had received supports from the CFA.
CCLRP director Dr Carol Coulter said: "It is very concerning that it appears so difficult for children with mental health problems to receive the assessments and treatment they need, including inpatient treatment, in a timely manner. Children's mental health facilities clearly need increased resources."
Dr Coulter also stressed that the prevalence of domestic violence concerns in care applications shows the need for greater focus on the impact of domestic violence on children.