Chief Justice Frank Clarke to launch new access to justice initiative for children and families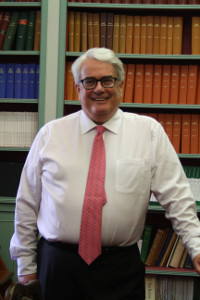 The Chief Justice of Ireland, Mr Justice Frank Clarke, is set to launch a new access to justice initiative for children and their families next week.
The Children's Rights Alliance (CRA) initiative aims to make children and families aware of their rights through easily-accessible, free legal information and advice on what legal remedies are available when their rights are breached.
As well as the CRA's existing legal information hotline, legal advice outreach clinics will be rolled-out nationwide in partnership with Community Law & Mediation.
The clinics will encompass both general clinics and specialist clinics focusing on areas such as disability and children in care, providing one-to-one advice for those who need it.
Professor Geoffrey Shannon, special rapporteur on child protection, will chair the launch event in the Four Courts on Monday afternoon.
Speaking ahead of the event, Tanya Ward, chief executive of the Children's Rights Alliance, said: "Children have many rights under Irish law but despite this, many continue to be discriminated against or may find their rights are not being respected.
"We want to make sure that children, young people and families that need it have access to free legal advice, be that over the phone or through our free legal advice clinics. We want to make this available to any child regardless of their status, situation or location around the country."