Chief Justice Frank Clarke calls for major IT investment in courts in new legal year speech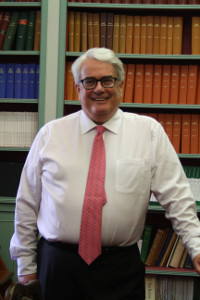 The Chief Justice of Ireland, Mr Justice Frank Clarke, has called for a major investment in the IT systems of the Irish courts as he marked the opening of the new legal year.
Announcing for the first time that the Supreme Court would become an "e-court" - with online filing of appeals and submissions - he compared the current IT system to "a poor quality single lane carriageway with many potholes".
The top judge said he and the Courts Service had taken "significant advice from those experience in the roll out of online-based courts administration in common law countries", including Australia, and would develop plans to build a "modern motorway" for practitioners.
He said such a project would "take three to four years" and discussions with the Government would take place "in reasonably early course".
Mr Justice Clarke said: "It would, I think, be a fitting contribution from the courts to the celebration of 100 years of independence if we could, by that time, have implemented the sort of proposals which are currently under consideration so as to allow our courts system to enter into the second century of its independent existence with a modern up-to-date and fit for purpose structure."
He also revealed that discussions had begun around allowing the broadcasting of legal argument in the Supreme Court following the successful pilot last year of broadcasting its judgments on TV.
You can download Mr Justice Clarke's speech in full here.