ByrneWallace shakes up leadership of property group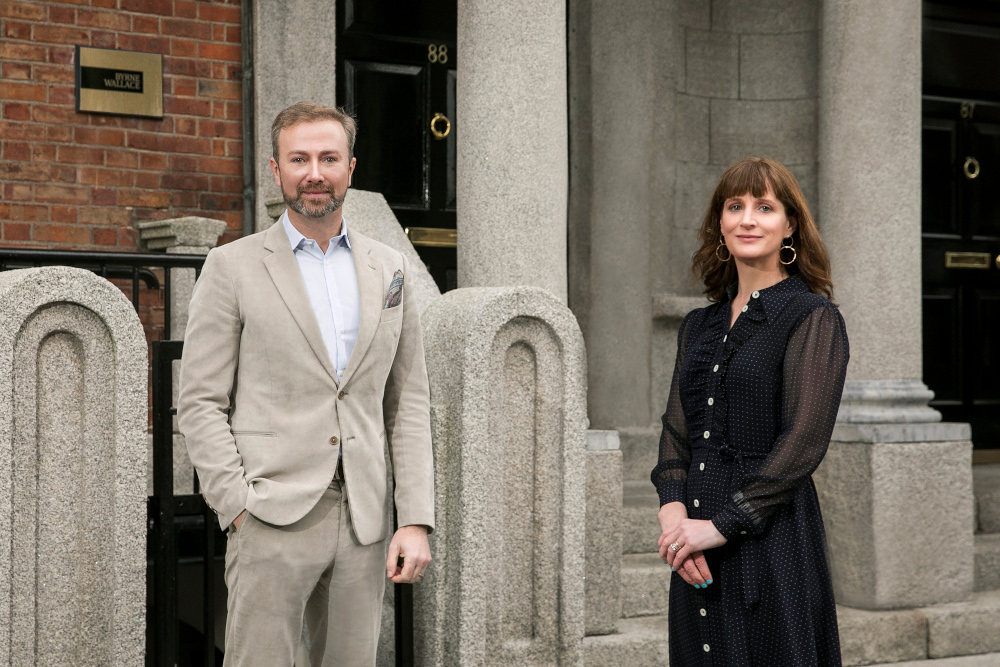 ByrneWallace LLP has shaken up the leadership of its property group, with Michael Walsh becoming chair of the group and Alison O'Sullivan succeeding him as its head.
Mr Walsh has over 20 years' partner-level experience and has led the firm's property team – the largest in Ireland – since 2011. He currently chairs the Law Society's conveyancing committee.
Commenting on his appointment, Mr Walsh said: "It has been a privilege to lead the property team through a number of market cycles. Even so, we have experienced a sustained period of considerable growth.
"Dynamic in our outlook, we have built a strong and stable infrastructure to support significant work levels and important mandates. Our client base has transformed and is dominated by public sector and institutional clients, many of them international, ranging from global investment platforms to sovereign wealth funds.
"In my new role as chair, I look forward to working closely with our clients, leading on key mandates and driving progress in service delivery, and quality and risk management."
Ms O'Sullivan joined ByrneWallace in 2007 and was appointed partner in 2012. She specialises in portfolio acquisitions, high value lettings and insolvency related real estate transactions.
Commenting on her promotion, Ms O'Sullivan said: "As a tier one property practice, we are in a privileged position to work on many of the high profile and complex projects that come to market. I am excited to lead the team, going forward.
"Supported by Michael in his role as chair, I look forward to further enhancing and building on our leading position in the market and expanding our client base."
Managing partner Feargal Brennan added: "It has been a challenging time for our clients, and now more than ever they need the support and expertise of trusted legal advisers.
"As a firm we are committed to delivering the best quality service and at a time when our clients need it most. This has called for greater versatility and flexibility on how we deliver our services remotely, adopting innovative approaches to ensure a seamless and fully coordinated service across all our specialist areas with a 'one-firm' philosophy at the core of all our client engagements.
"Enhancing our senior leadership team is one way we have effectively responded to the ever-changing needs of the market, ensuring excellence in our service delivery. Michael and Alison's appointments are a testament to this.
"Both Michael and Alison have worked closely together for almost 15 years, and I am confident that this expanded leadership team will reinforce the strength of our service and property offering to our clients."