Burns Nowlan appoints Stephen McGrath as solicitor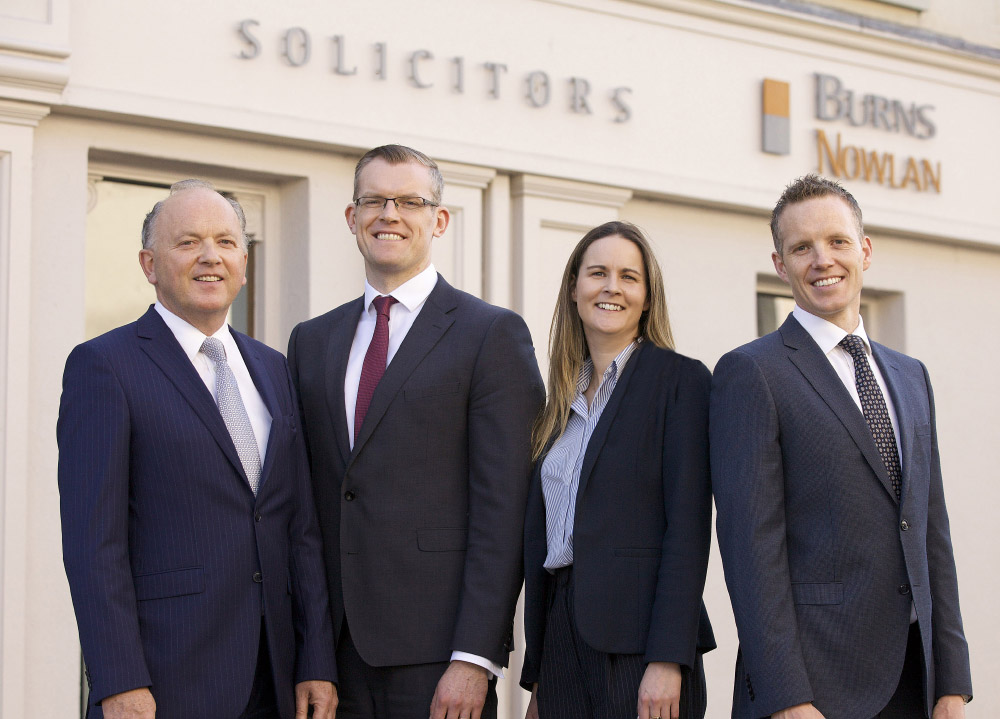 Co Kildare firm Burns Nowlan Solicitors has announced the appointment of Stephen McGrath as a solicitor.
Mr McGrath, joining the firm following eight years of practice in a local firm in Naas, is a general practitioner specialising in the areas of litigation, conveyancing, probate and employment law. He has a particular interest in the area of civil litigation and wishes to grow this area of his practice.
Partners Gerard F. Burns, Matthew Byrne and Jennifer O'Sullivan welcomed Mr McGrath – a former school colleague of Mr Byrne and Ms O'Sullivan, all three having attended Newbridge College together.
Commenting on Mr McGrath's appointment, Mr Byrne told Irish Legal News: "Stephen is an experienced local practitioner. He has been qualified for eight years and over this time has developed an extensive and varied practice.
"As a fellow local practitioner, who has come up against Stephen in the past, I can say that the excellent reputation which Stephen has is well earned. He has proven his abilities as a general practice practitioner and shown an excellent track record in respect of the cases which he has managed.
"The office of Burns Nowlan Solicitors look forward to working with Stephen and believe he will be a great addition to aid the ongoing growth and development of this firm."
Mr McGrath added: "I am very excited to join this dynamic and young firm. I look forward to working with the team at Burns Nowlan Solicitors. They have a wide and varied client base and practice across a broad range of areas so I am really looking forward to the challenge."